On display
Happy holidays to all who read this! We've gone full on vintage with our window in order to hit the right festive note this season. There was some deliberation though on whether or not to include our 1980's Alexis Lahellec Paris cross necklace into the display. As you can see below it made the cut as we felt it's more so a fab fashion statement than anything else. So whatever your faith is, we hope your weekend is one filled with laughter, joy, bon bons and all things chic.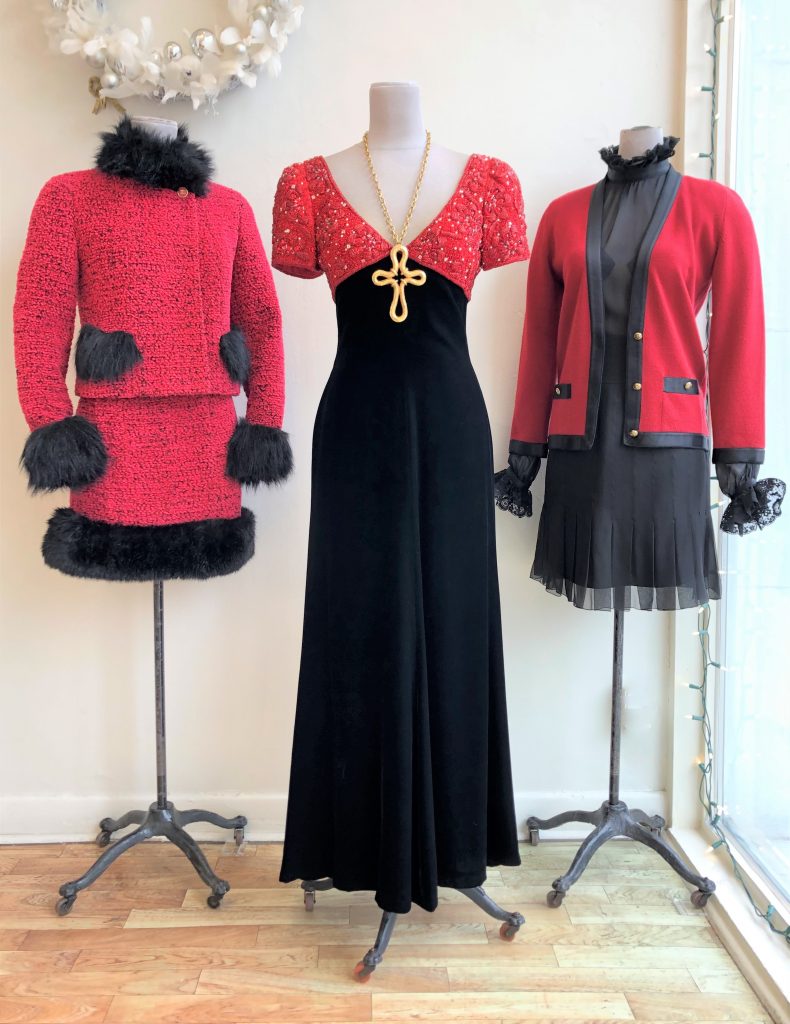 L~Chanel 1994 tweed skirt suit with faux fur trim. Size S-M.
C~1990's hand beaded velvet gown, size 4 SOLD. Alexis Lahellec Paris 1980's cross necklace.
R~Chanel cashmere cardigan, size S-M. Chanel silk chiffon sheer blouse with lace ruffle trim, size S-M. Chanel silk chiffon pleated skirt, size 6-8.