Did you miss us? Well we're back in black baby! The theme this week is Cozy Chanel Cashmeres. Is there really anything more luxe than Chanel cashmere?!? Unfortunately the technology has yet to be developed to enable you to touch these beauties from your device. So you'll have to take our word for it when we say that our fingertips start singing sweet, sweet melodies when contact is made🎵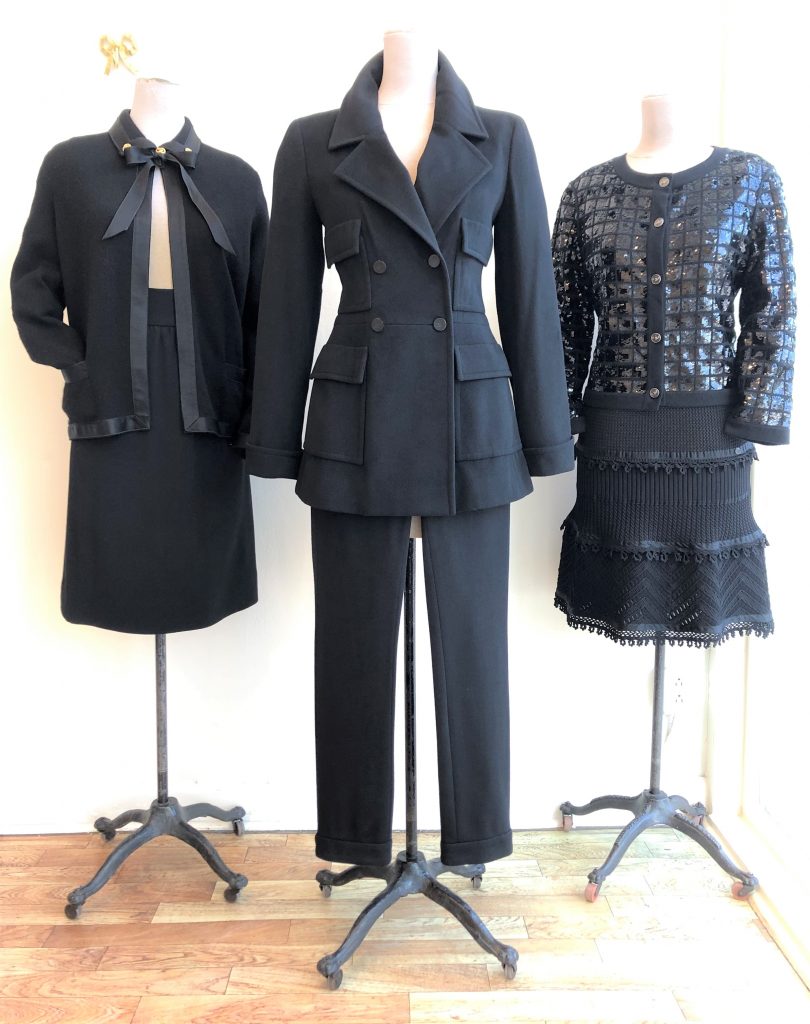 L~Chanel vintage cashmere cardigan with satin ribbon trim, size M. Chanel wool pencil skirt, size 0.
C~Chanel cashmere peacoat, size S-M. Chanel wool jersey pants, size 4.
R~Chanel crochet dress, size M. Chanel cashmere & sequin cardigan, size M.