On display
Spring has officially sprung in our window! We hope these pops of pink and yellow awaken you from hibernation and put a little pep in your step. Please contact us for more details on these beauts.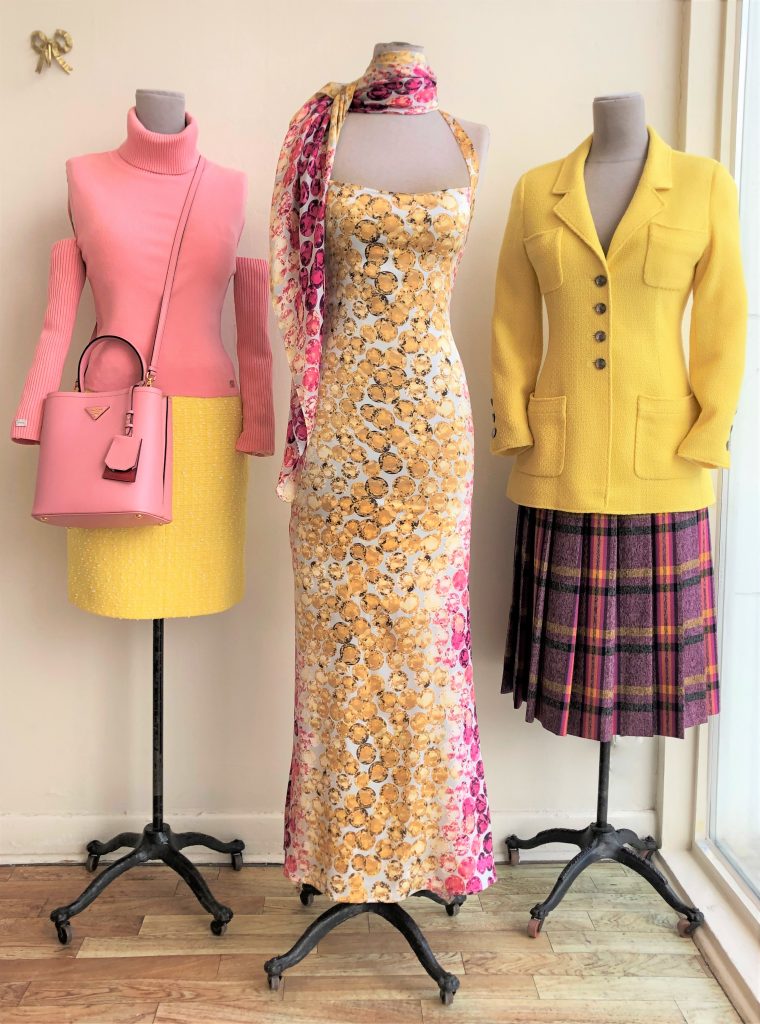 L-Chanel 2002 cold shoulder turtleneck sweater, size S-M. Chanel 1990's
bouclé skirt, size 4. Prada medium Panier bag.
C~Roberto Cavalli stretch silk gown and wrap, size XS.
R~ Chanel 1990's tweed jacket, size 6-8. Celine 1970's pleated skirt, size 8.