On display
We went and got all tied up for you this week! Hope you like our corset/bustier themed window. We're going to be even more tied up into next week too. So much so that we have to close the shop down Sunday-Wednesday. A little change is taking place here at 180 Avenue Rd and we're excited for you to see it. Stay tuned.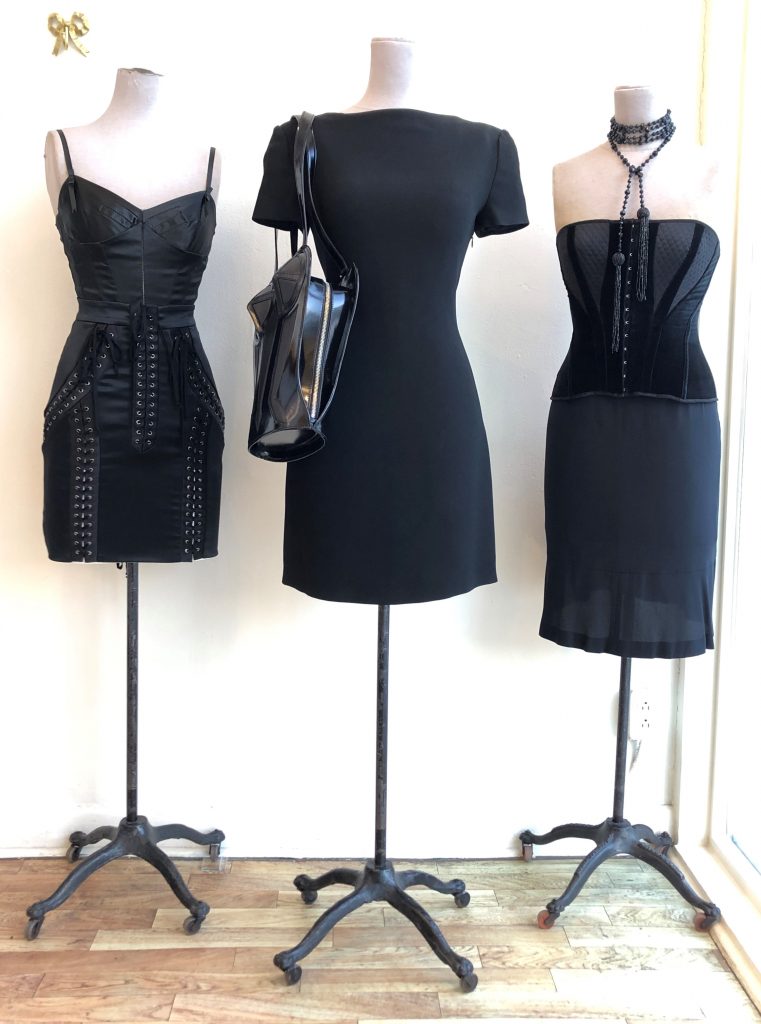 L~Dolce & Gabbana satin corset, size S. Dolce & Gabbana lace up mini skirt, size 0-2.
C~Gaultier corset back dress, size 8-10. Gaultier 1998 corset purse.
R~Cavalli corset, size S. Chanel silk skirt, size 4-6. Deco jet crystal necklace/belt.