On display
We're pretty in pink this week with some chic coats by Missoni, Chloe and a silk chiffon dress by Rochas. All three are feminine, soft and purrrrfect for spring.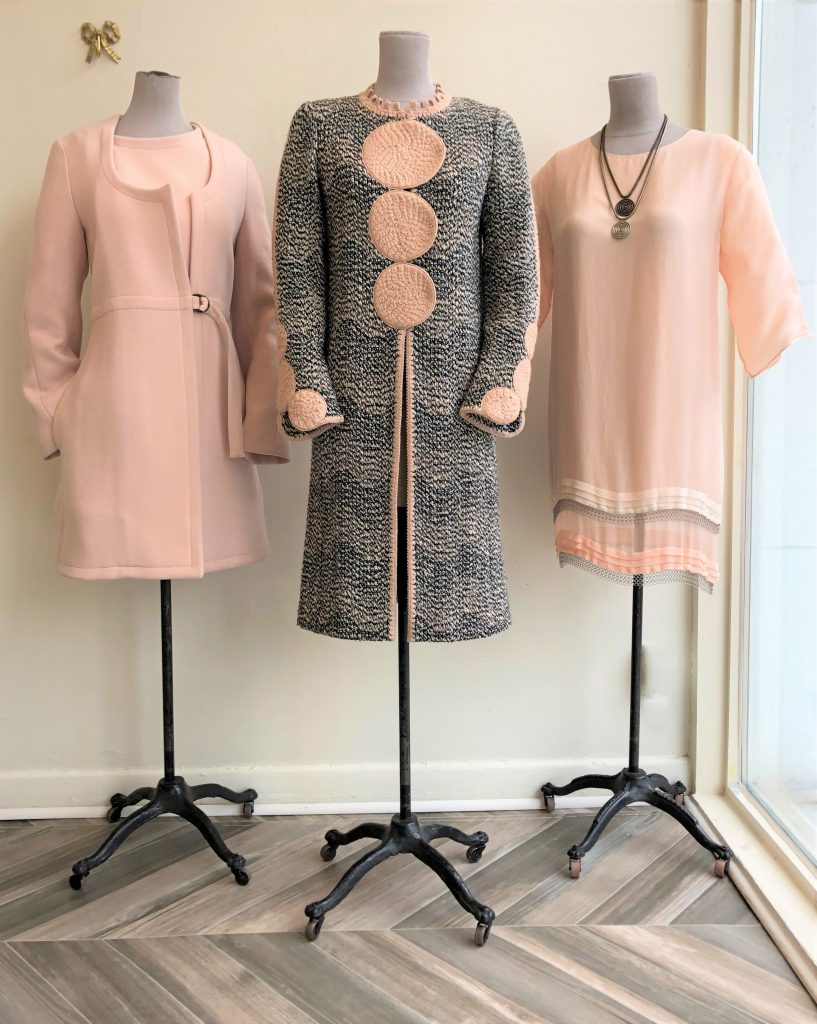 L~Chloe wool coat, new with tags. Size S-M.
C~Missoni knit coat, size S.
R~Rochas silk chiffon dress with chain mesh hem, size 6-8. YSL 1970's necklace.