On display
We will give you a moment to pick your jaw up from the floor….. The same thing happened to us here at 180 Avenue Rd. when that centre Hanae Mori couture gown from 1969 came in. We died, floated away with the butterflies and then got awakened back again by the perceived scent of peonies.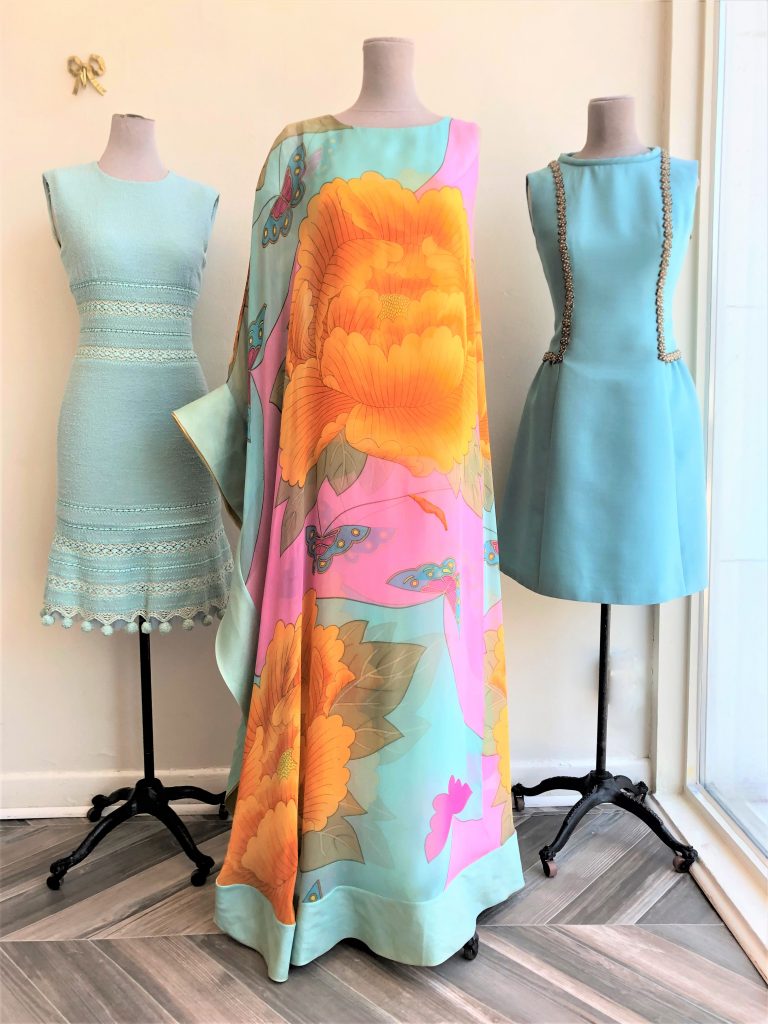 L~Oscar de la Renta hand detailed dress, size 4-6.
C~Hanae Mori chiffon asymmetrical caftan gown, size 8-10.
R~1960's pearl detailed cocktail dress, size 4.