On display
We skipped out on you last week without a pic of our weekly window, sorries. Did you miss us? Well we are back and serving it up hot with these fire engine red looks. Make us your first stop dress shop.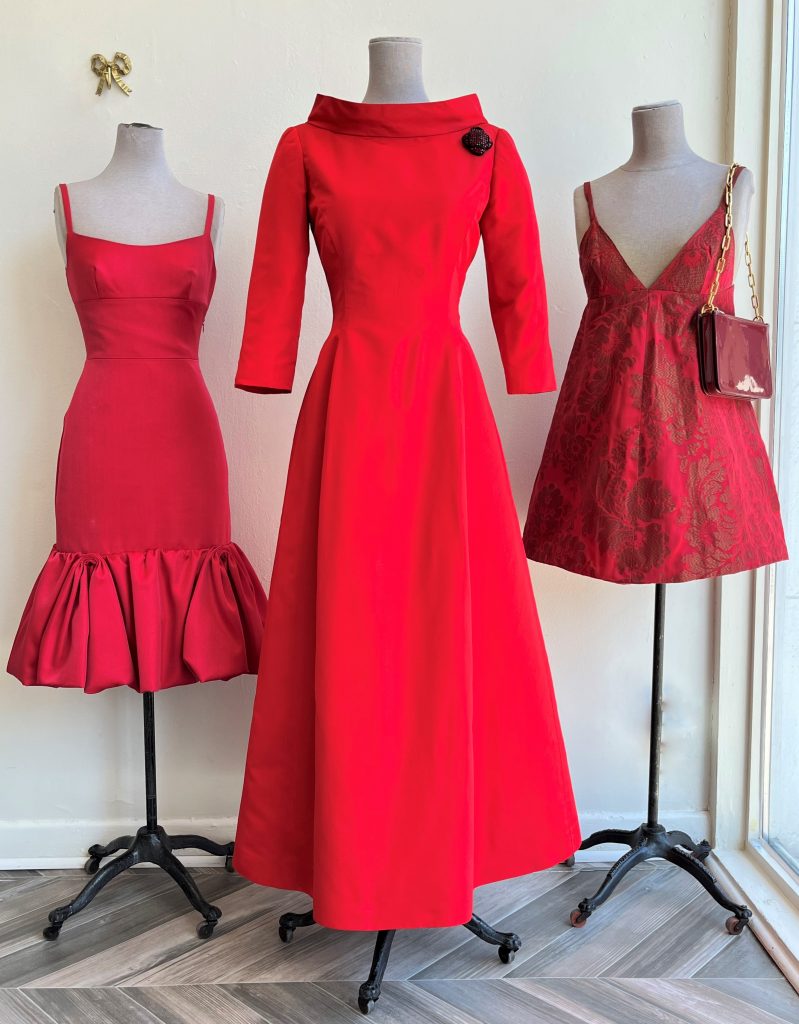 L~Prada cocktail dress, size 0-2.
C~Oscar de la Renta silk taffeta gown, size 6. 1960's crystal brooch.
R~1960's brocade mini dress, size XS-S. Burberry patent leather Penthurst bag.