On display
The cream always rises to the top and these 'lil ladies are no exception to the rule! Especially that gorgeous Valentino on the left. She's got the whole package happening; exquisite embroidery, loose comfy cut, sleeves and above all-pockets for posing.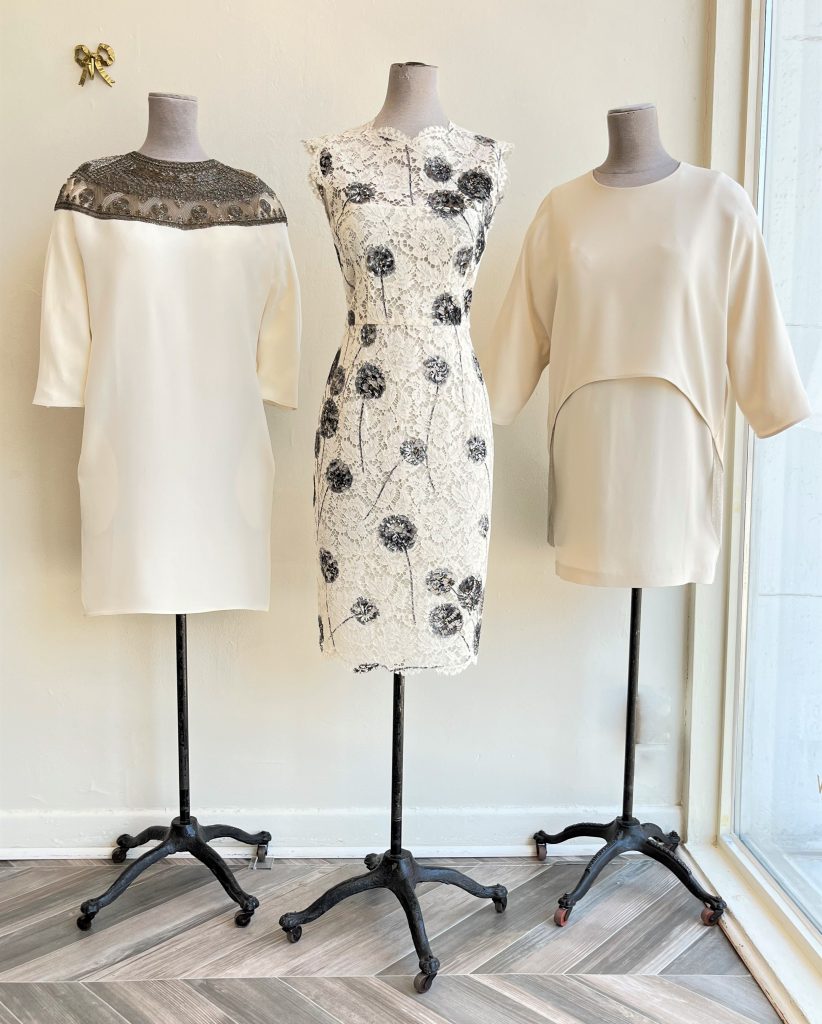 L~Valentino embroidered dress, size 8.
C~Valention dandelion lace dress, size 6.
R~Stella McCartney metal fringe dress, size 6-8.