On display
Summer is officially here and we're serving hot chicness, sunny side up. We don't yoke when it comes to dresses. So if you've been in a scramble trying find a frock lately then quit clucking around and come see us already!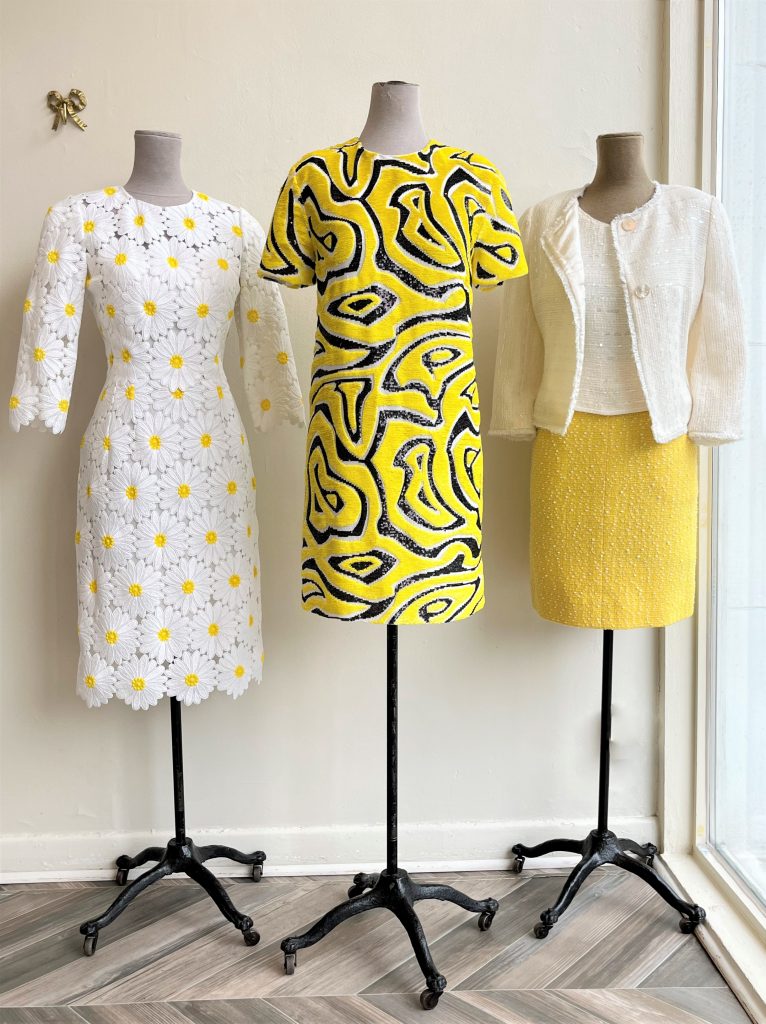 L~Dolce & Gabbana daisy embroidered dress, size 6-8.
C~Pucci sequin dress, new with tags. Size 6ish.
R~Chanel 2pc top and jacket, size 6. Chanel yellow bouclé skirt, size 4.