On display
We had a full denim window planned and almost executed for you but then an eagle-eyed pedestrian pounced on our yummy Dior belted jean jacket. We improvised and replaced it with that denim coloured Fendi dress. Still works, no? If now is the time to fatten up your fall wardrobe, then you too should take a stroll & visit us.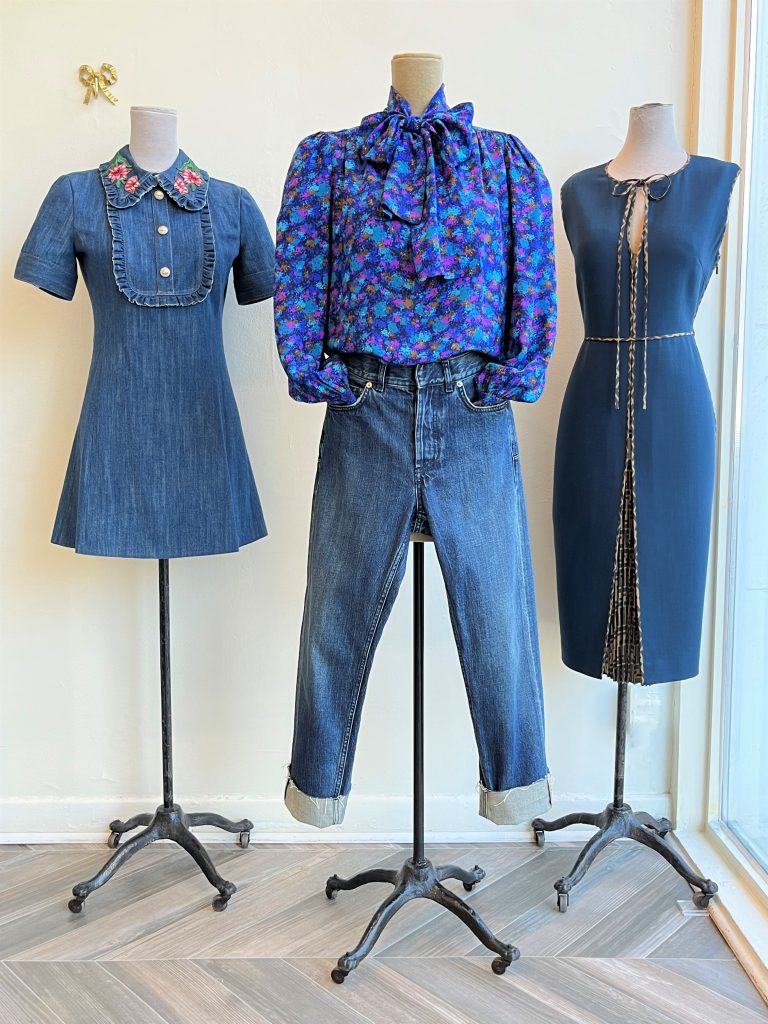 L~Gucci denim mini dress, size 4.
C~1970's YSL silk kitten bow blouse, size S. Dior boyfriend jeans, size 6.
R~Fendi wool dress with pleated silk insert, size 6-8.