On display
So lightening has struck twice here, or should we say mooning & staring twice. Both of our Chanel pants hail from 2008 but are from two separate consignors, ironically. These silk palazzos and culottes have been reunited and they feel so good.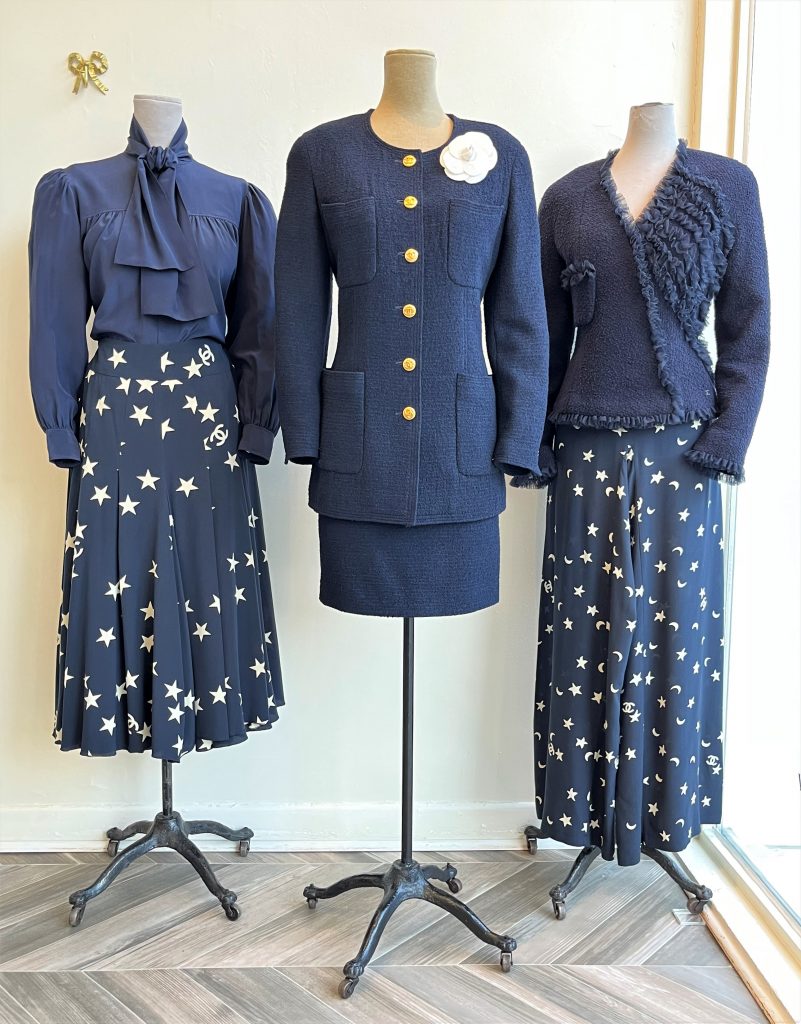 L~YSL 1970's silk tie blouse size S-M. Chanel culottes, size 6-8.
C~Chanel 1980's wool skirt suit, size 8-10. Chanel camellia.
R~Chanel 2002 tulle jacket (belt not shown) size S-M. Chanel palazzos, size 10-12.