On display
Warm woolen coats in rusty hues gather in our front window to kick off the frosty season here in Toronto. It's time to bundle up before heading out the door and we've got some cozy options for you to stay chic out there.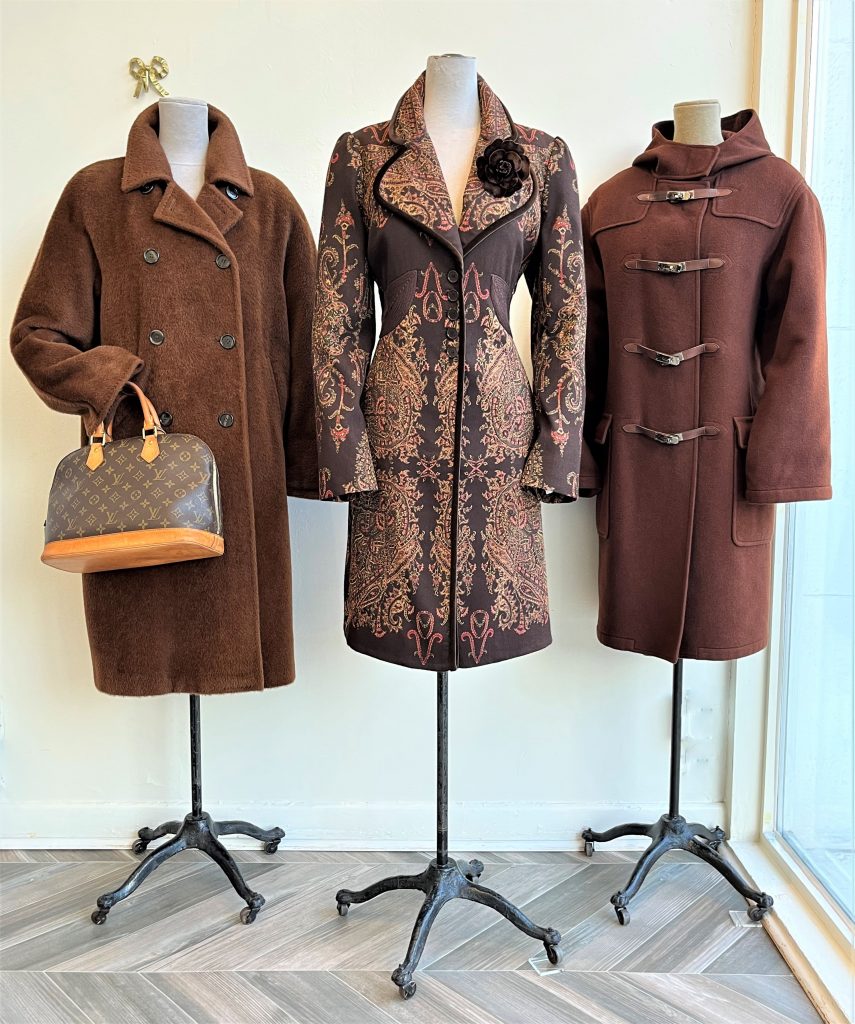 L~Max Mara alpaca coat, size L. LV Alma PM.
C~Etro boho coat, size 10. Chanel chocolate velvet camellia brooch.
R~Hermes Kelly coat, size M.