On display
We've got ruffles and glitz galore with this (almost) all Chanel grouping. Holiday dressing is made easy here at the Meow Meow. Let us style you from head to tail.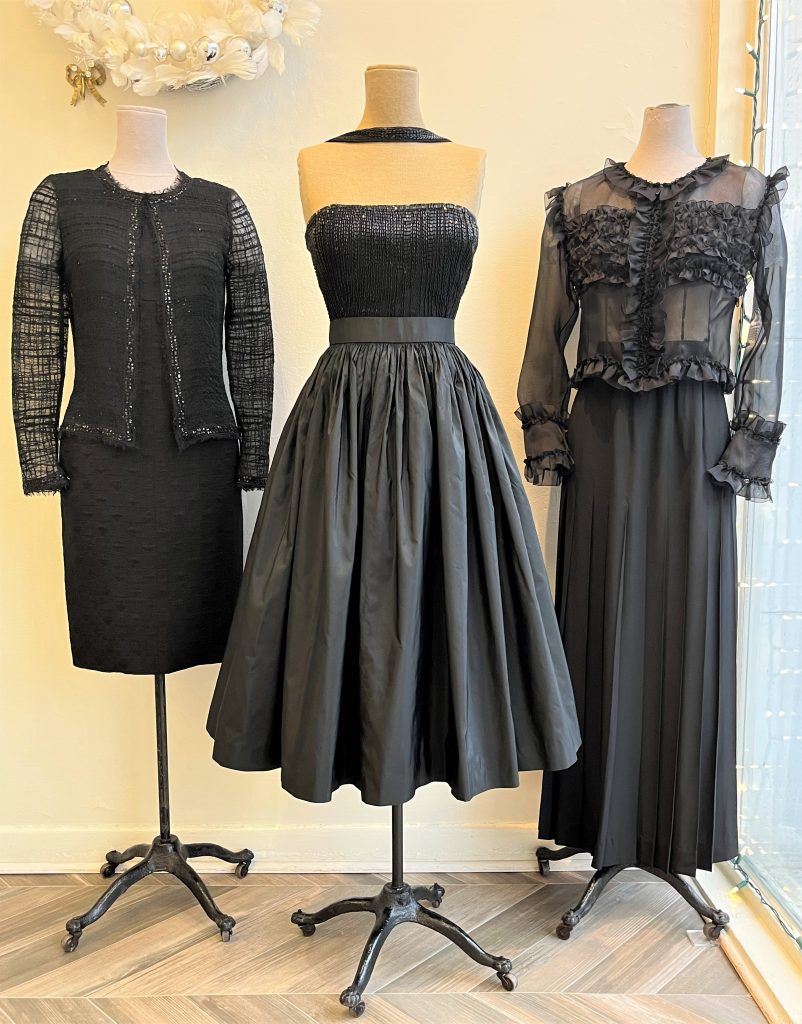 L~Chanel 2006 sheer beaded jacket, size M-L. Chanel 2009 LBD, size 8-10.
C~Chanel 2000 beaded bustier, size 8. 1980's silk taffeta skirt, size 6-8.
R~Chanel organza ruffle jacket, size M. Chanel 1980's silk pleated skirt, size 2-4.