On display
Feathers are getting fluffed here in Yorkville with these LBDs. Our showstopper in the middle is a vintage 1970's Givenchy! It really brings the drama with it's plumage cuffs and crystals. Maybe you should swoop on in to meet her in person?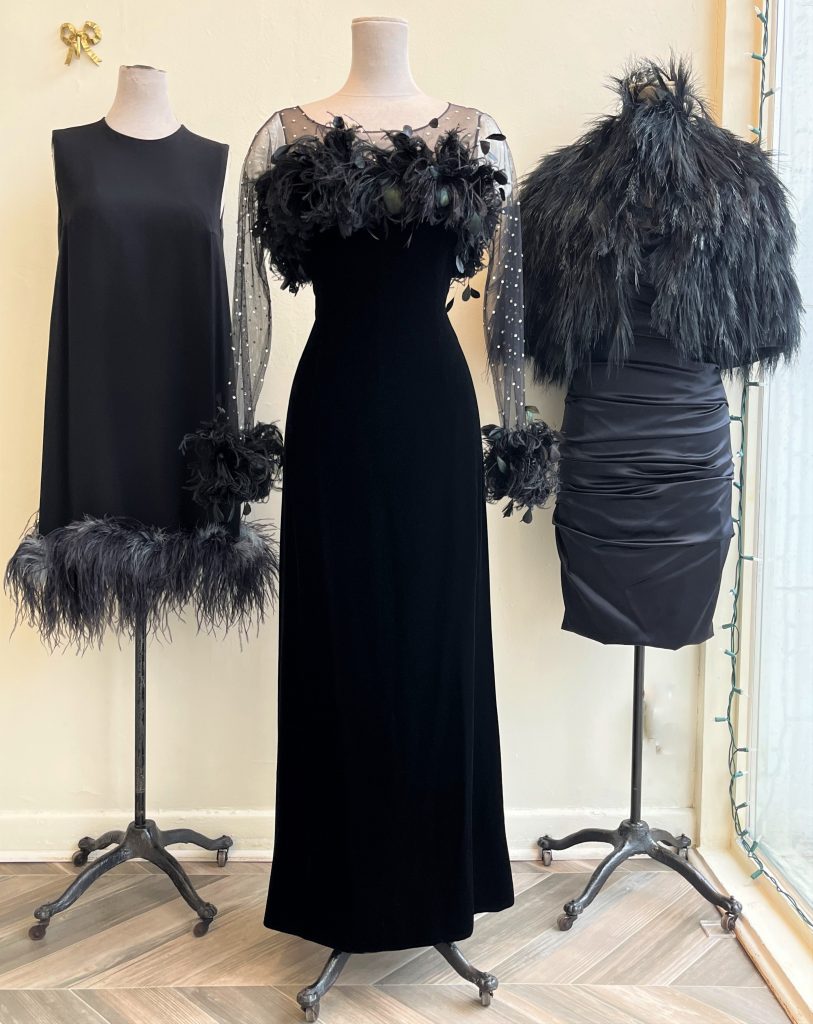 L~Prada feather hem dress, size S-M.
C~Givenchy 1970's velvet gown, size 6-8.
R~Dolce & Gabbana silk rouched cocktail dress, size 6. Vintage feather capelet.