On display
This Valentine's Day display is filled with labels that you know and love and apparently they're showing some love back! Maybe they're into objectophilia (or would that be humanophilia 🤔)? Either way, just know that we don't judge here at the Meow Meow.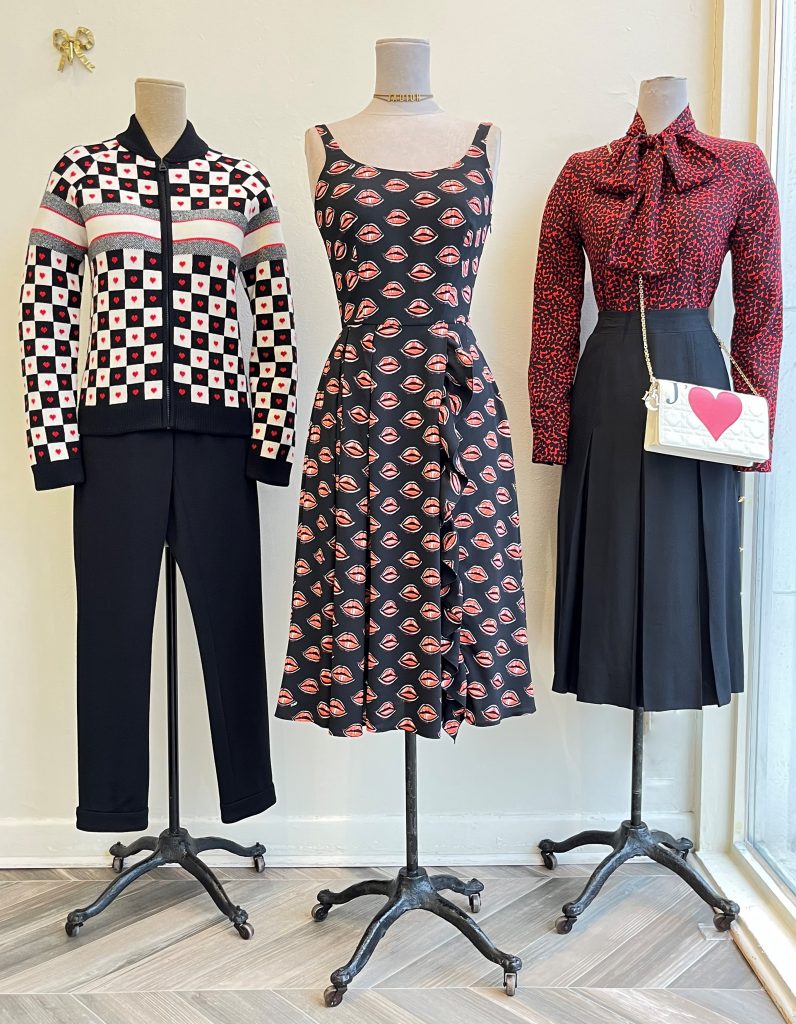 L~Dior cashmere bomber, size S-M, $1,295. Chanel wool knit pants, size 4, $675.
C~Prada lips dress, size 4, $975. Dior j'adior choker, $549.
R~YSL silk hearts print blouse, size S, $695. Dior J'❤ crossbody, $1,595. Celine 1970's silk skirt with side buttons, size 6, $475.