On display
Taking it into the casual zone now as we hunker down for a monstrous winter storm heading towards us here in Toronto. These cozies have all natural fibers with great labels attached, how can you go wrong? They're chic to boot, literally!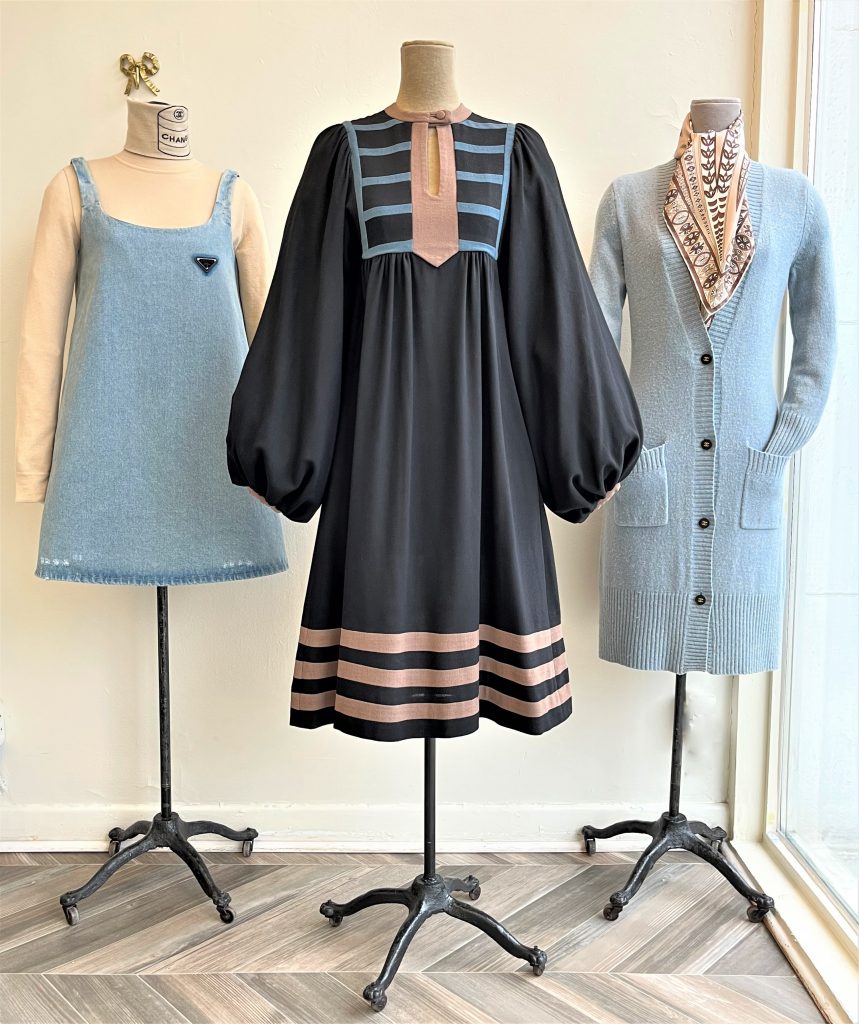 L~Prada organic denim mini dress, size XS-S, $1,495. Chanel cashmere & silk turtleneck, size S-M, $949.
C~Jean Varon 1970's balloon sleeve wool dress, size S, $1,595.
R~Chanel 1990's silk & cashmere long cardigan, size M-L, $1,449. Pucci 1970's silk scarf, $395.