On display
The late great Azzedine Alaïa's sexy designs were timeless in beauty and showcased the power of femininity. A collective gasp was had when the centre 1992 runway piece (below) wiggled it's way into the shop. The intarsia magenta ribbon wrapping around the body paired with the floppy bows, simply made us purr.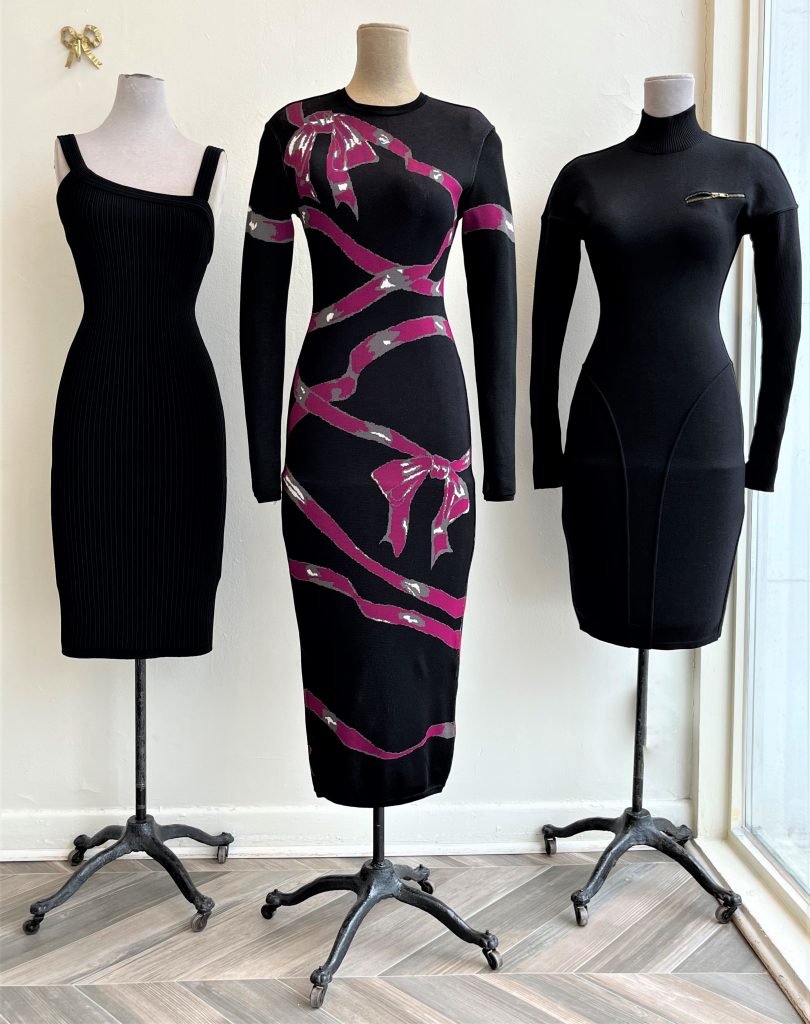 L~Alaïa (contemporary) asymmetrical shoulder dress, size XS, $1,095.
C~Alaïa 1992 F/W runway ribbon dress, size S, $2,295.
R~Alaïa 1990's wool dress with peekaboo zipper, size S, $1,595.