We've been almost as busy as these prints preparing for dress season here at the Meow Meow. So many PRETTY spring and summer frocks have landed and are awaiting you. We also have a great selection of bags available to help put a little pep in your step. Hope to see you soon.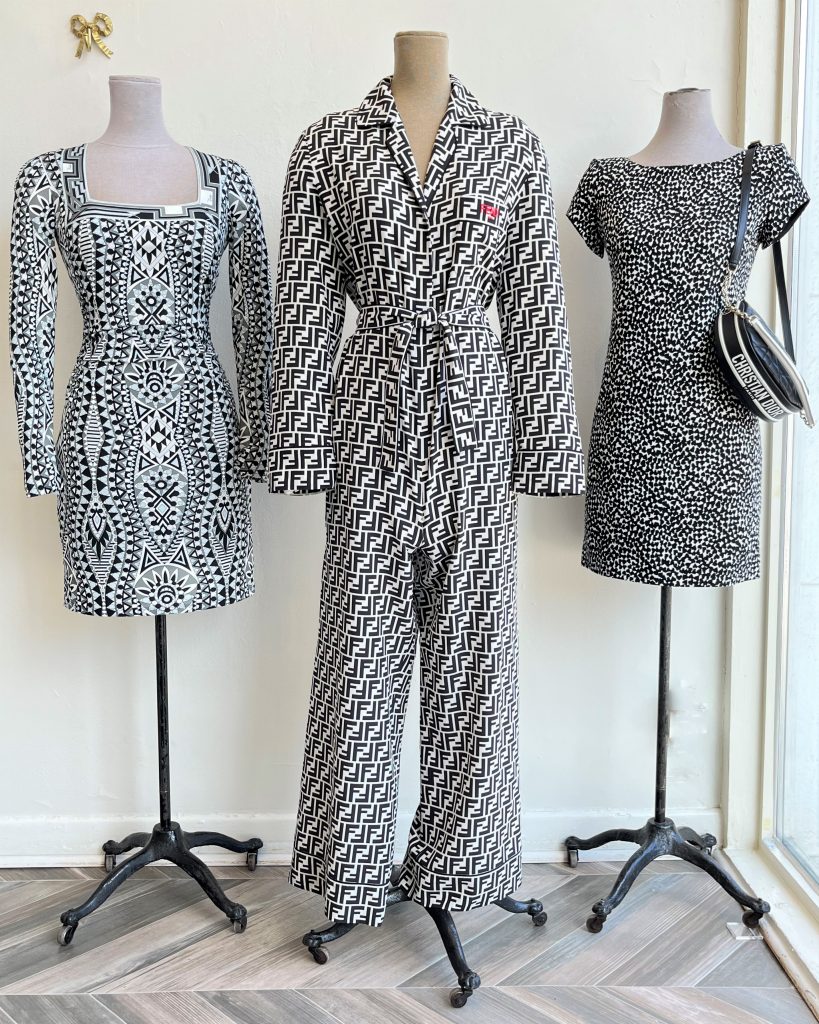 L~Pucci jersey print dress, size 2-4, $895.
C~Fendi logo silk jumpsuit, size M, $1,795.
R~Saint Laurent heart dress, size 0-4, $749. Dior Vibe hobo bag, new with tags, $2,895.