On display
Chartreuse greens mix with an array of designer prints that have stories to tell. Whether it be of inspiring regions, flora or ancestral weaving they're definitely chic examples of art imitating life.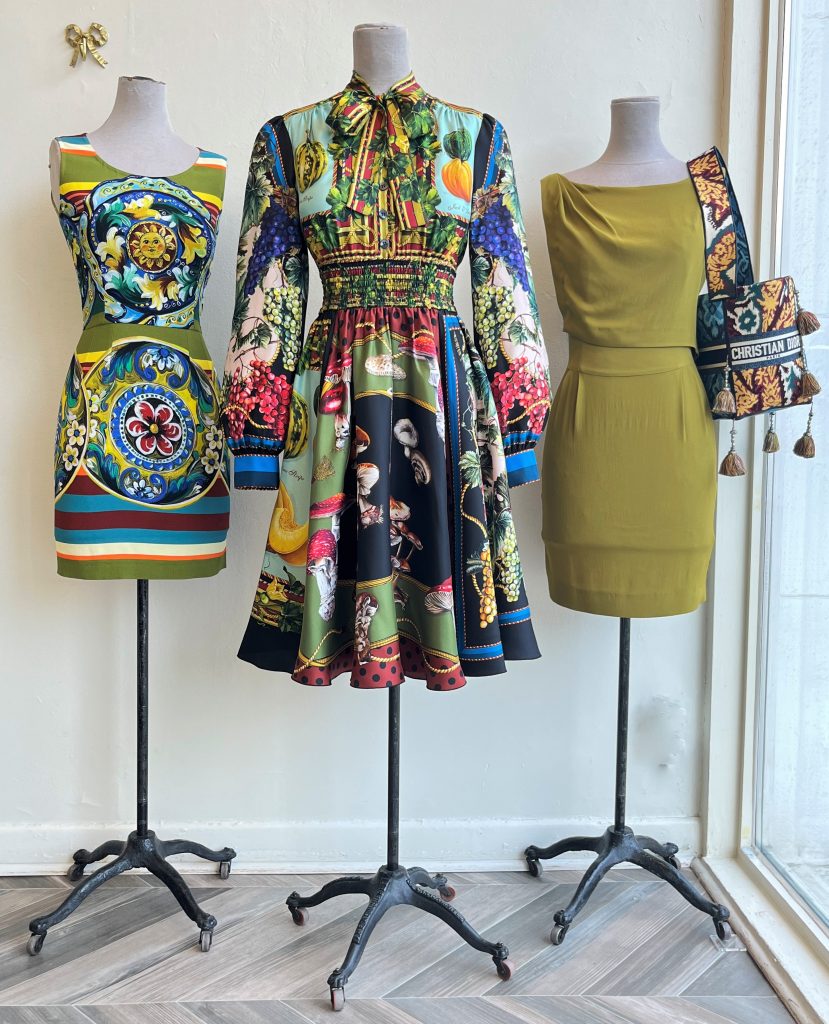 L~Dolce & Gabbana Sicilian print crepe dress, size 0-2, $1,295.
C~Dolce & Gabbana fruit and fungi print silk kitten bow dress, size 4-6, $1,995. New with tags.
R~Byblos 1980's crepe dress, size 4-6, on sale $125. Dior D-Bubble tapestry bucket bag, $3,495. New with tags.