On display
We're switching gears here with some casual denim looks for you on your days off. These neutral separates are super easy breezy and will play well with the rest of your wardrobe. So c'mon by and give yourself a 'lil midsummer fashion treat.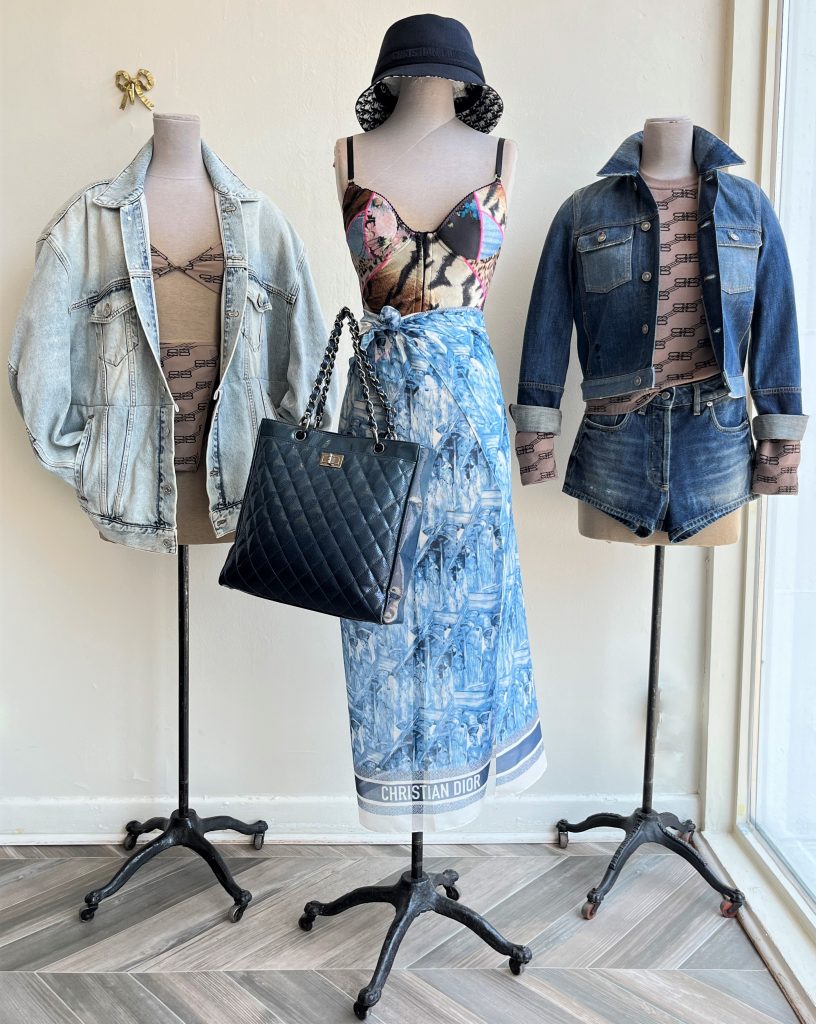 L~Balenciaga 'Twisted' Unifit denim jacket, fits most, $1,449. Balenciaga bikini, size S, $495.
C~Dior denim bucket hat, size 57 (cm), $595. Roberto Cavalli Y2K corset, size 6, $475. Chanel Re-Issue Diamond Shine tote, $2095. Dior Greek statue print cotton wrap/scarf, $795.
R~Dior denim jacket, Size S, $995. Balenciaga logo sweater, size S, $895. Prada denim shorts, size 0-2, $495.