On display
These summer pinks are transitioning into fall with a little help from their taupe friends. This vintage heavy display features an ultra rare Chanel 1993 baby pink jacket. It kind of has a lot going for it, from the raffia stitched trim to the gold hammered buttons and chic sideways pockets. More details below.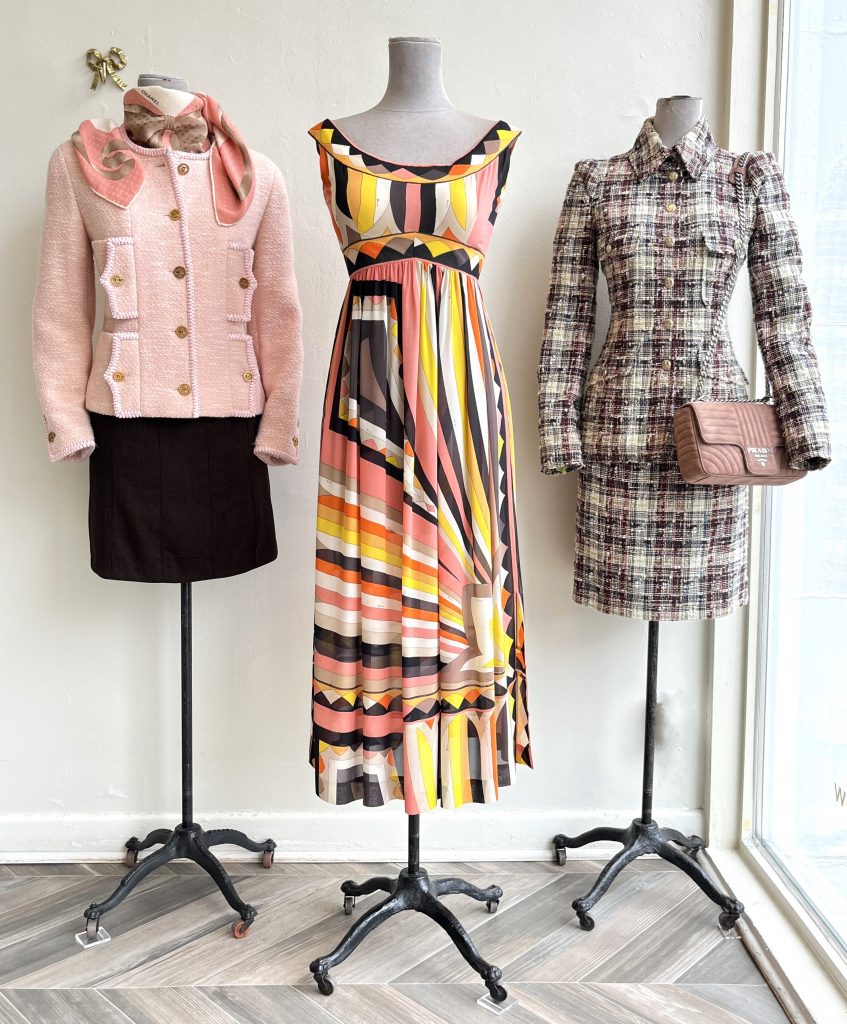 L~Chanel 1993 baby pink bouclé jacket, $4,495, size 8-10. Chanel chocolate mini skirt, $495, size 8. Chanel 1980's silk scarf, $295.
C~Pucci 1970's silk chiffon gown, $1,495, size 0-2.
R~Chanel 2008 tweed suit, $3,795, size 6-8. Prada medium Diagramme suede purse, $1,695.