These beautiful bouclé knits from the house of Chanel are here to keep you cozy as the temperatures tumble. We can honestly say that we have the most amazing consignors and this trilogy is only partial proof of that. We consider ourselves very fortunate to know and do business with all of you lovelies. Thank you for bringing your treasures to us since 2006!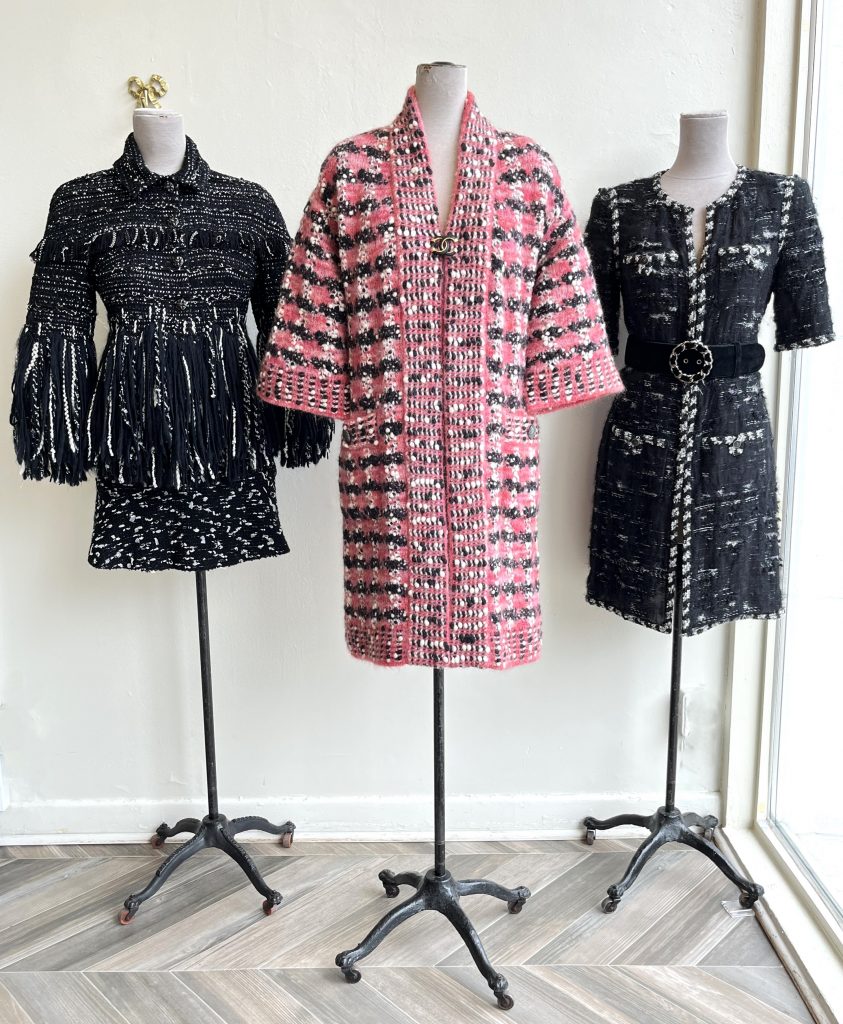 L~Chanel 2010 Artic Ice shaggy jacket, size M-L, $4,895. (Skirt shown goes with another jacket.)
C~Chanel wool sweater coat, size S-M, $3,995. Chanel 2022 black leather brooch, $1,249.
R~Chanel 2006 chiffon and bouclé belted dress/jacket, size M-L, $3,995.