These black and white mini skirt suits are power looks that score high on the CPW (Cost Per Wear) index. How so you ask? Well, you can mix and match them by pairing the jackets with pants, jeans or over a dress for a whole different look. The skirts would be chic thrown under an oversized shirt or sweater for a more cas look. Options, we've got 'em.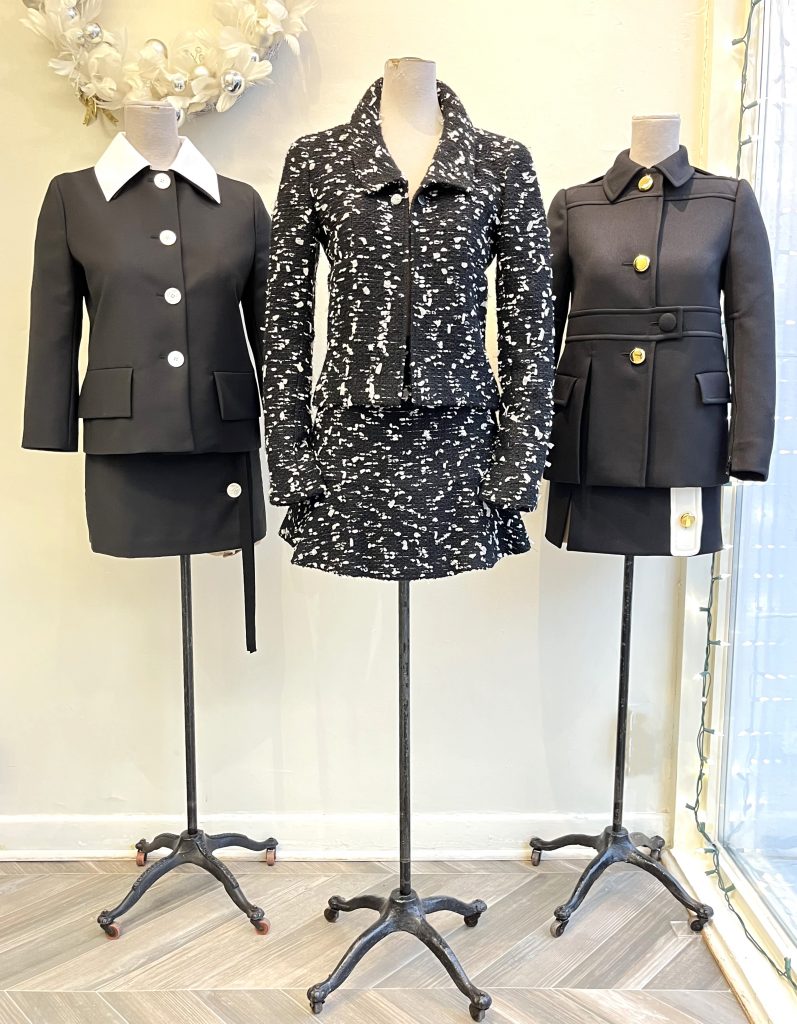 L~Prada wool suit with mother of pearl buttons, size 2-4, $1,995. Removable white collar. New with tags.
C~Chanel 2002 bouclé and tulle suit, size 0-2, $3,495.
R~Prada black wool jacket with brass buttons, size XS-S, $1,995. Prada mini skirt with brass buttons, size 2-4, $895.