Out and about
Ms. Nicole Lima was kind enough to send us another snap of her. This time, she's in her grad dress from the Meow Meow. She states:
"I would like to thank the ladies at The Cat's Meow for helping me choose my adorable 1950's graduation dress! Once again, I was beyond thrilled to be wearing one of your dresses! Thank you so much! Your store is beyond beautiful!"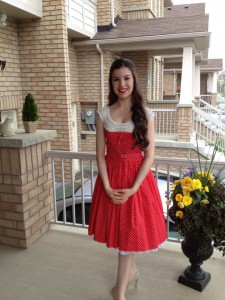 Isn't she ravishing in red?