SALE
We're ready to purge baby PURGE! This Saturday only, take an addition 25% off of our already reduced items in the Sale Room. Oh, and shoes will be an additional 50% off of the lowest price🙀 So grab your girls and swing by for a day of DEALS with us!
Our new cerise display is not a part of the sale but that doesn't mean you can't preview these new arrivals while you're here. Their colour is so sweetly saturated it'll make you drool!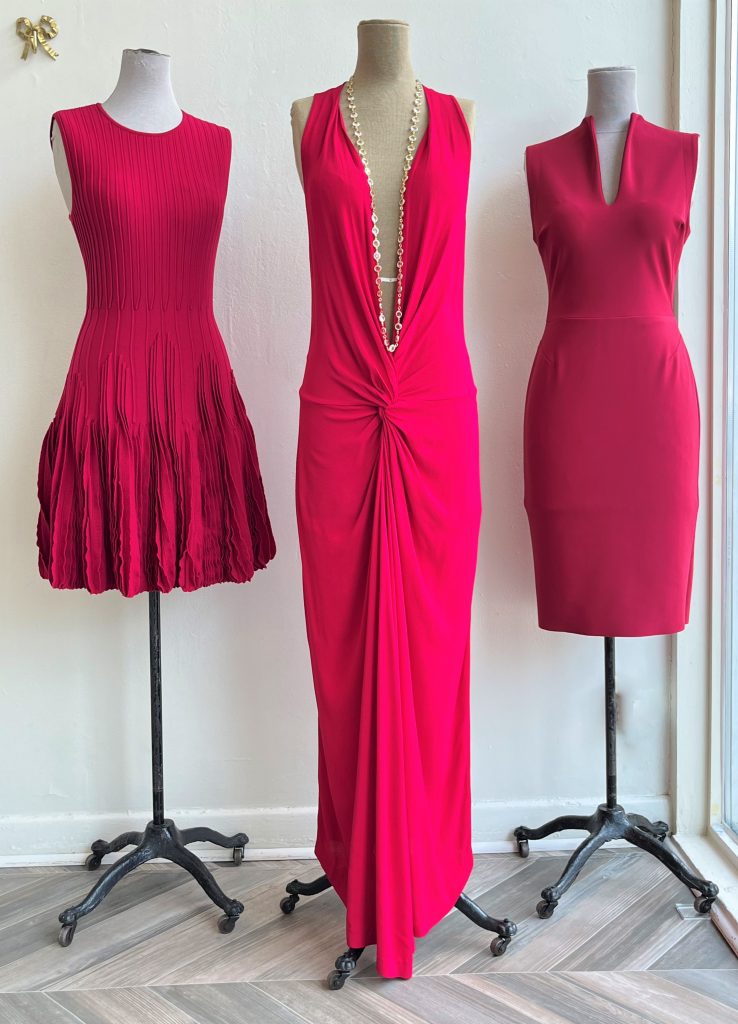 L~McQueen knit dress, size M.
C~DVF plunging neckline gown, size M-L. Vintage large crystals necklace.
R~Greta Constantine backless dress, size 4-6.