This Saturday, January 29th, we are having a Tax Free sale on all of our clothing items (some restrictions apply). This includes hung items in our Sale Room too! We're so looking forward to seeing you and please do tell all of your friends. Hopefully these striped looks below will help inspire you into creating a little buzz for us? 🐝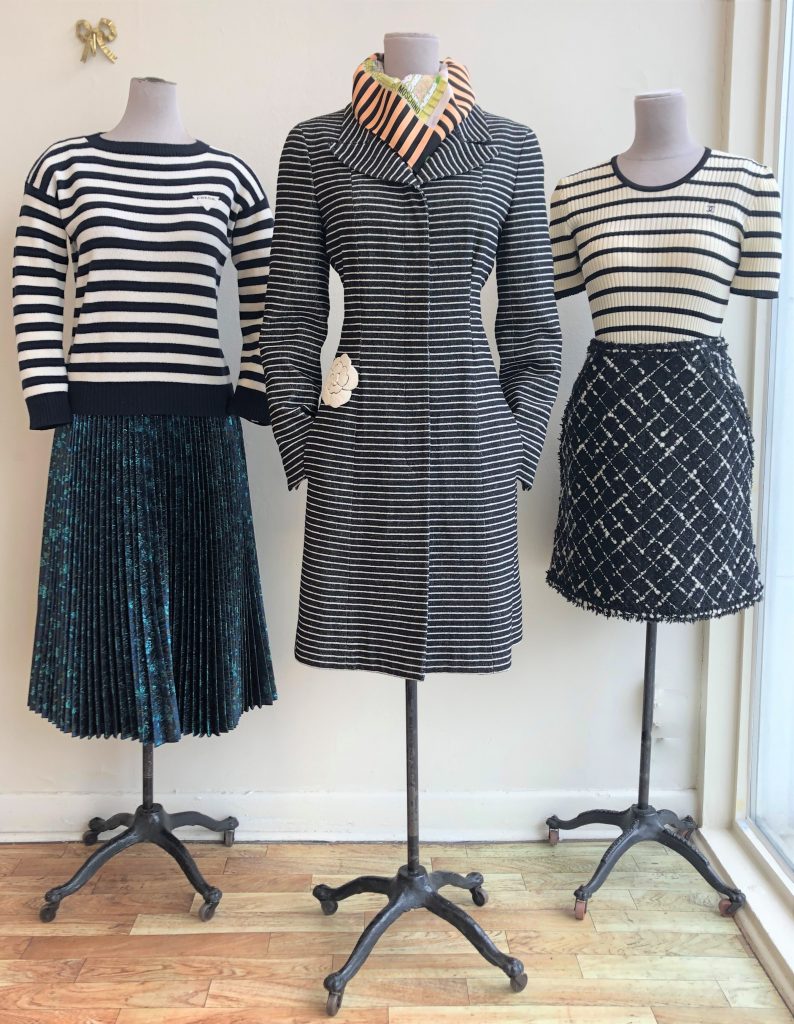 L~Prada (current season) navy & cream striped cashmere sweater, size S-M. Prada pleated metallic skirt, size 6-8.
C~Chanel striped coat with rubber camellia, size 8. Moschino silk scarf.
R~Chanel 1998 knit top, size S-M. Chanel 2003 tweed & sequin skirt, size 4-6.