Just arrived! Fresh goods from your favorite designers; Chanel and Louis Vuitton. Happy Holidays everyone.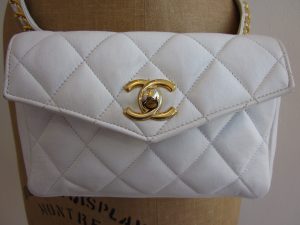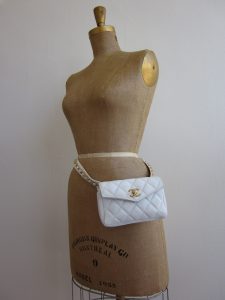 Chanel 1980's white lambskin quilted fanny pack, with detachable belt. Pack measures 7″ x 1.75″ x 4.25″.  Belt is marked a size 32 and measures 34.5″.
Chanel 1980's chunky gold chain belt with white leather insert and coin fob. Measures 38.5″ in chain length.Sold
Chanel early 1990's pink sequin mini Classic purse with gold hardware. Measures 5.5″ x 1.5″ x 4″.Sold
Chanel 1990's black alligator box purse with handle and chain strap. Measures 7.5″ x 2.75″ x 5.25″.
L.V. mini multicolore Speedy with shoulder strap. Measures 6.5″ x 3″ x 4.25″. Sold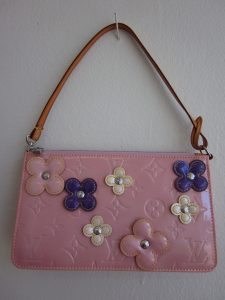 L.V. pink vernis pochette with flowers. Measures 8″ x 1.5″ x 4.75″.Sold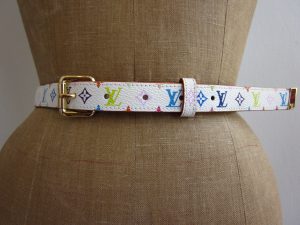 L.V.  white multicolore belt. Marked size 36, measures 41.5″. Sold
Please contact us for more details.