Friday, August 28th, 2020
For those of you ladies who need sleeves, this post is dedicated to you. It's also a mini preview of what's in store for fall. Many new arrivals are up on our instagram too, you really should take a 👀 @thecatsmeowmeow.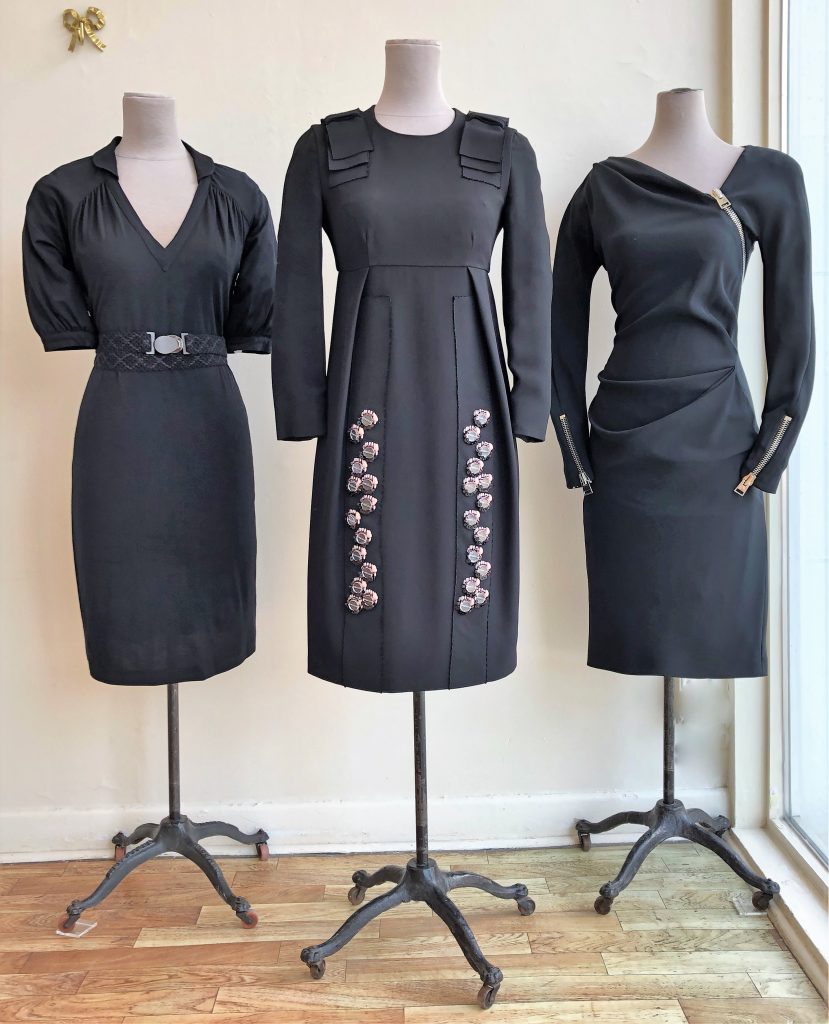 L~Missoni 1970's wool jersey dress and belt, size M.
C~Prada hand beaded, empire dress. Size 4.
R~Tom Ford zipper dress, size 6.