If you take your Chanel black then you're in luck because we're serving it fresh for you this week. These knits & woolens are guaranteed to warm you up and put a little pep into your step this fall.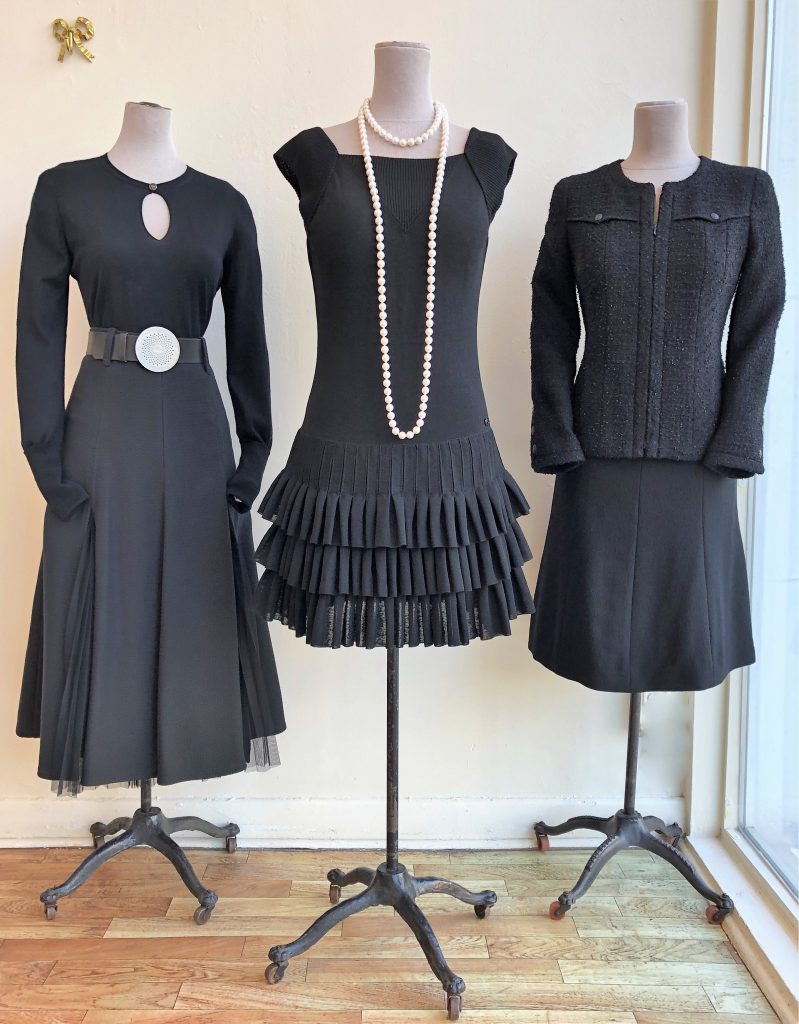 L~ Chanel cashmere keyhole sweater, size M. Chanel runway wool, tulle & belted skirt, size 8.
C~ Chanel knit dress and slip, size S. 1960's glass hand knotted pearl necklace.
R~ Chanel tweed zip jacket, size 4-6. Chanel wool A-line skirt, size 8.