As the unforgettable year that is 2020 draws to an end we want to take a moment of sincere gratitude for all of our customers, consignors, friends and family. Your support and kind words have kept us positive & motivated throughout this health crisis. Thank-you for keeping the S.S. Meow Meow afloat during the storm❣ As our daily lifestyles shifted away from chic day dresses and glamourous evening wear, we too had to adapt to your fashion needs. Don't worry though, the dresses are still here patiently awaiting for the good times to return. And return they will, like the first time around the twenties will once again ROAR 🦁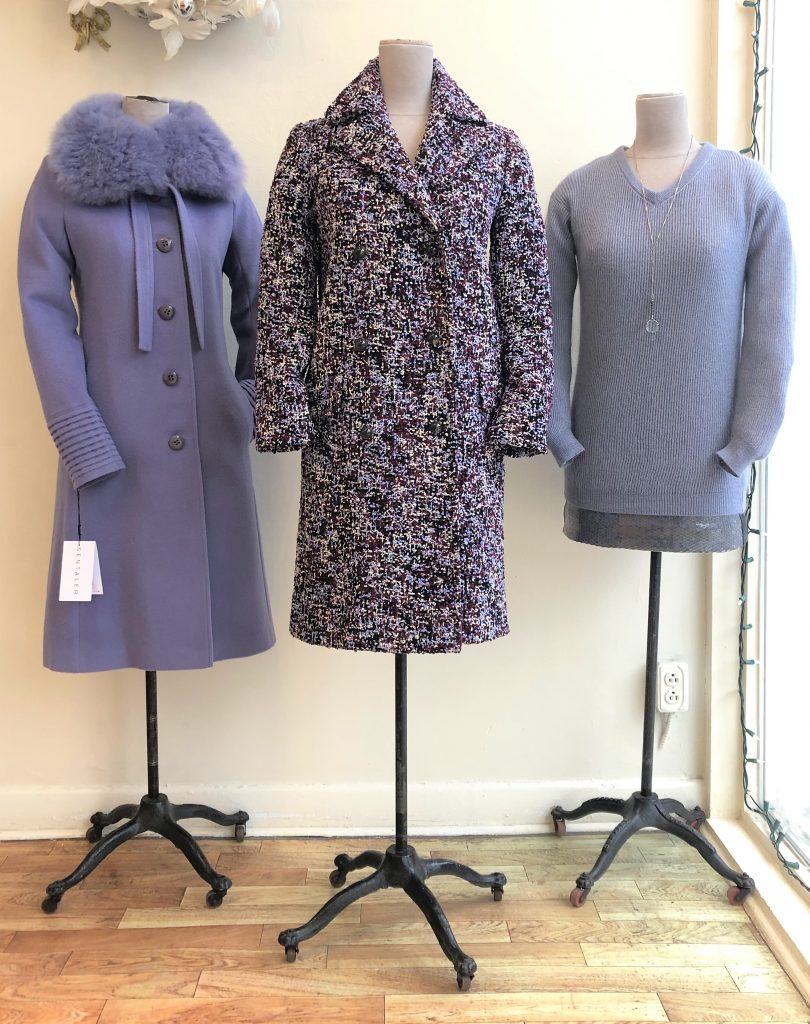 L~ Sentaler *nwt* lilac alpaca wool & fur coat, size S.
C~Dior wool coat, size M.
R~Brunello Cucinelli mohair & wool sweater, size S. Art Deco silver magnifying glass necklace.