Flower powered looks from your fave luxe designers to keep you looking fresh as a daisy this spring. Versatility abounds here with many new seperates and jackets having just arrived. We're now accepting spring & summer designer accessories. Please send pics to info@thecatsmeow.com.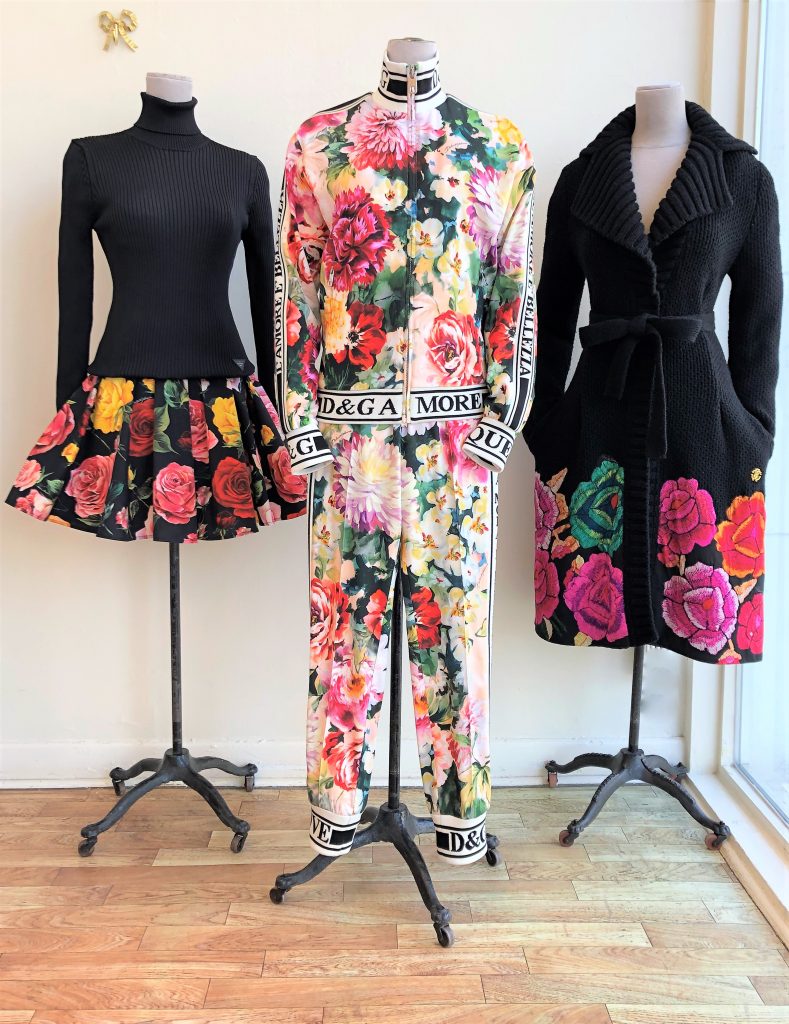 L~LV black turtleneck, size L. Dolce & Gabbana rose print cotton skirt, size 2-4.
C~Dolce & Gabbana floral tracksuit, size XS-S.
R~Roberto Cavalli black knit sweater coat with silk floral appliqué, size 8-12.