Is there such a thing as wearing too much colour? Well if these dresses could sprout lips and talk they would say a resounding "NO"! They would also say "lets go out and have a fun time together". Alas though they don't have lips but we speak dress here at The Cat's Meow and can translate for you.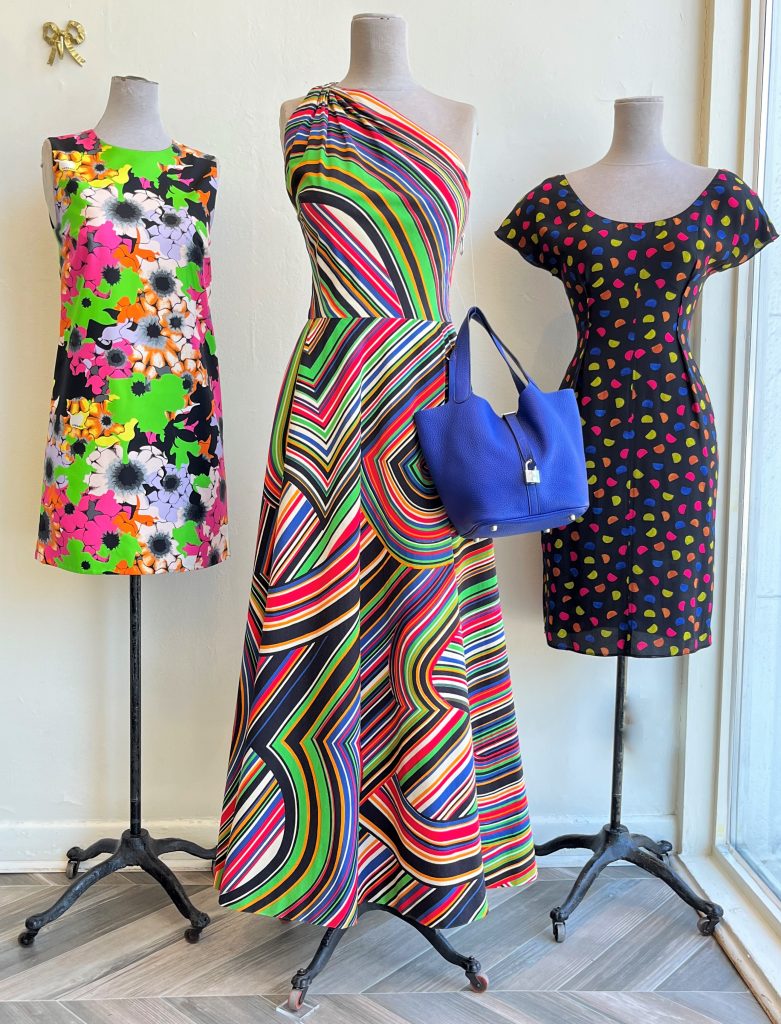 L~Versace silk floral print mini dress, size XS-S, $1,195.
C~Lanvin 1970's cotton gown, size 6, $1,495. Hermes Picotin 22, $3,995.
R~Prada silk polka dot dress, size 6, $795.