Friday, February 3rd, 2023
How exquisite is teal mixed with amethyst? These harmonious hues are now featured here with these new arrivals. Please note that both left and right dresses have more length to them. As always, they're better on a human.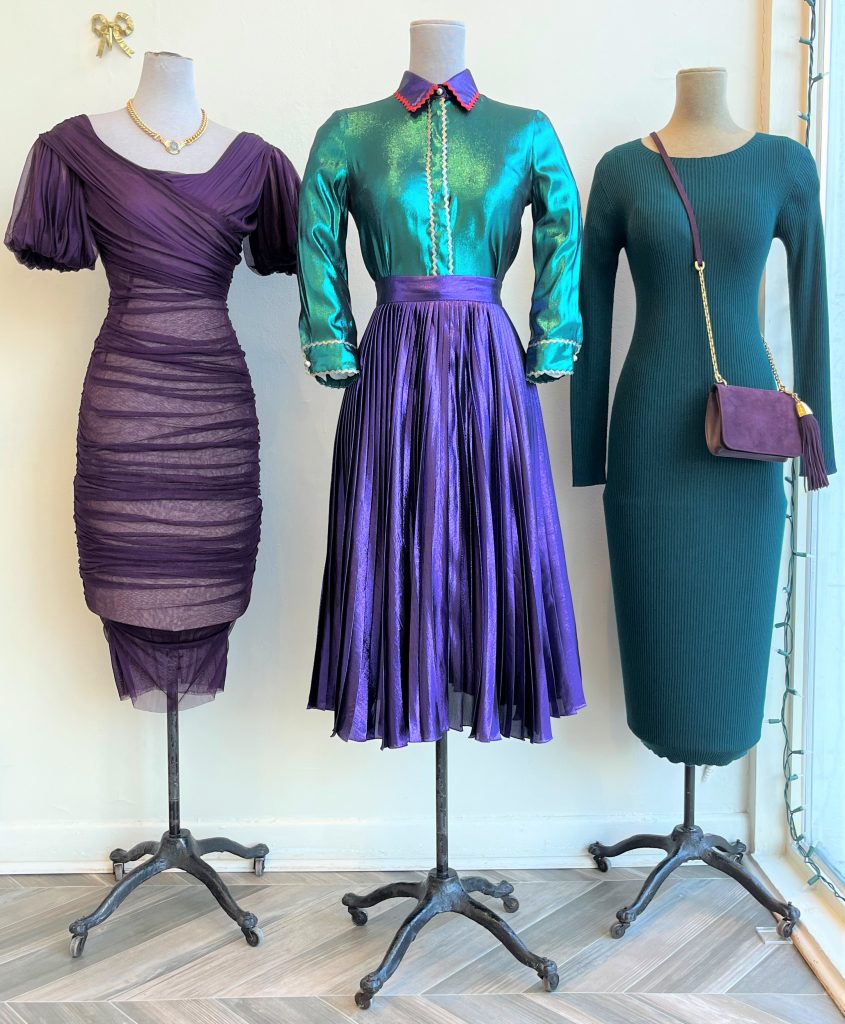 L~Dolce & Gabbana silk tulle gown, size 0-2, $1,495. Givenchy 1980's logo chain necklace, $495.
C~Gucci 2 pc pleated skirt and blouse set, size 2. $1,395.
R~Escada knit gown, size S, $495. Nina Ricci suede and leather crossbody with tassel, $395.