Since we continue to remain in the icy grip of winter, here are some chocolaty woolen options to keep you chicly warm. We've paired them with some contrasting blue accessories which are all available now in store. Retail therapy AND luxury savings live harmoniously together here at The Meow Meow.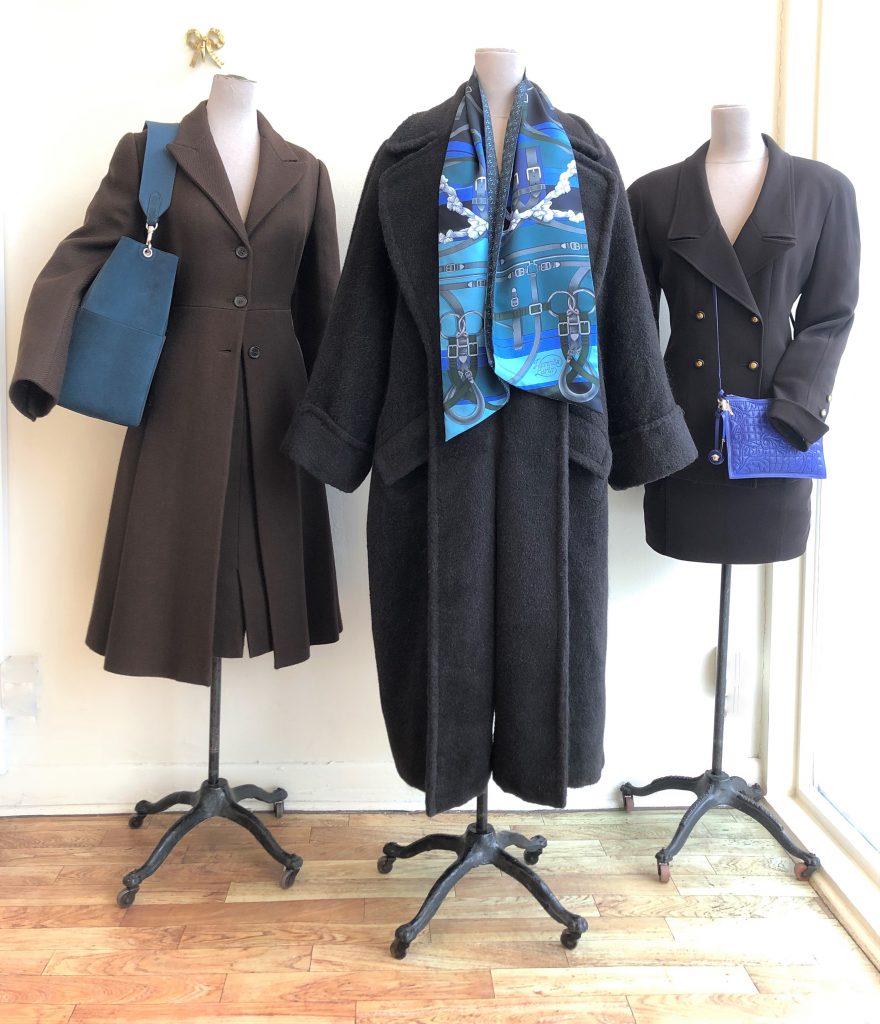 L~Prada wool skirt and coat set, size 8-10. Celine large suede Sangle Seau bag.
C~Christian LaCroix 1980's alpaca mix oversized coat, size S-L. Hermès Maxi Twilly silk scarf.
R~Chanel 1990's skirt suit, size 6-8. Versace leather crossbody.