And with the blink of an eye, autumn seems to be upon us. Back to school and for some of you, back to work is on the agenda. Many new day dresses have hit the floor here including these nice navy numbers below. You've conquered Covid thus far so why not celebrate that in a fresh fall frock? Open daily but closed for Labour Day this coming Monday.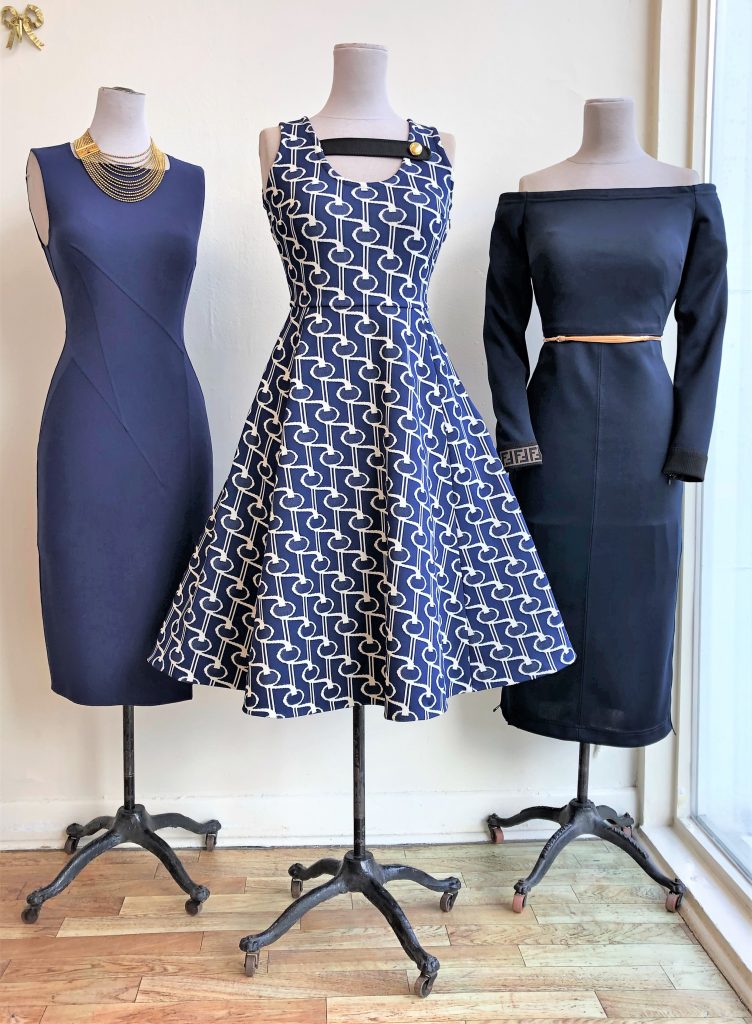 L~SOLD Michael Kors (Italy) wool stretch dress, size 4. 1940's brass necklace.
C~SOLD Prada knit dress, size 6.
R~Fendi stretch dress, size 6-8. 1970's brass snake belt.