Falling into full fall mode here & now with these flowy frocks. How chic would any one of these dresses be paired with some boots? Chunky, stiletto, cowgirl, biker or a bootie would work well. So pull on your fave pair and strut your fine self into the boutique soon for a try on sesh.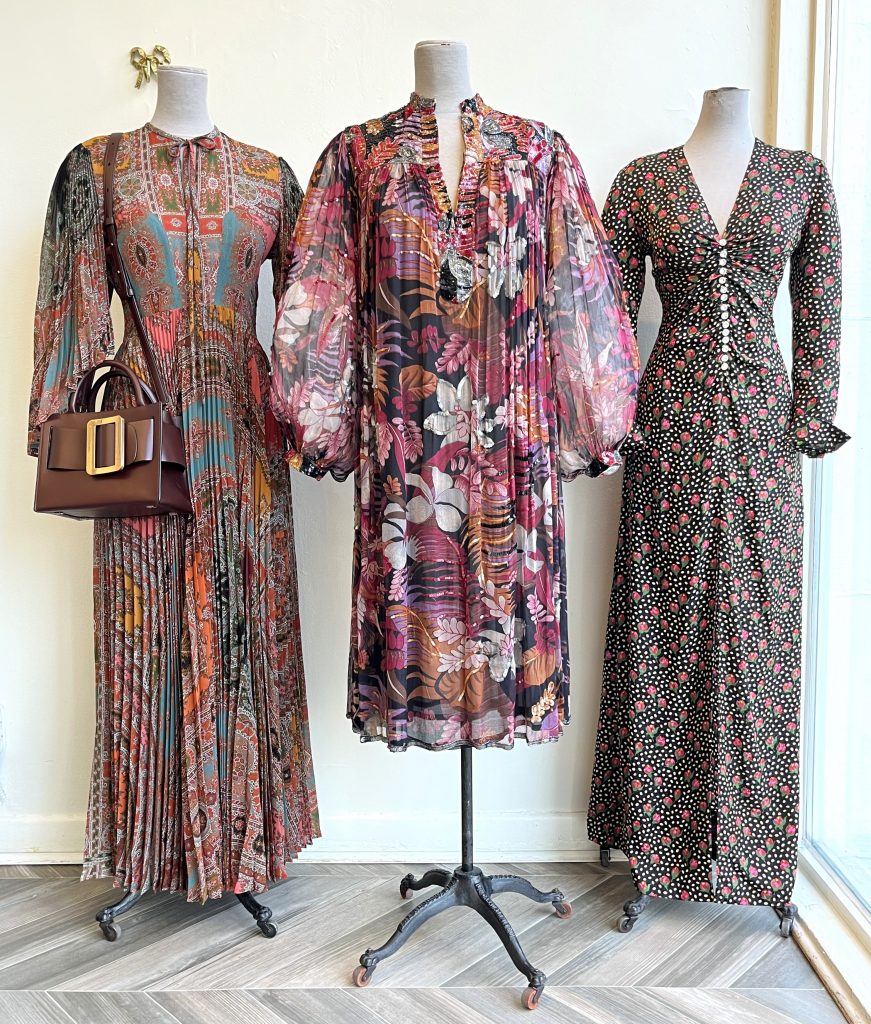 L~Etro pleated gown with shoulder wings, size 6, $1,895. Boyy Bobby 23 bag, $795.
C~1970's beaded silk chiffon gown, size S-L, $1,195.
R~Miu Miu silk gown with crystal buttons, size 4-6, $1,295.