It's officially summer now and we are definitely here for it. Time to let the sun kiss your skin in cute summer dresses. Our backless Cecilie Bahnsen on the left will keep you as cool as a cucumber, as will the sunflower Dolce & Gabbana made of crisp cotton. Representing the vintage team is a 1960's hand beaded frock that is guaranteed to sparkle the night away with you.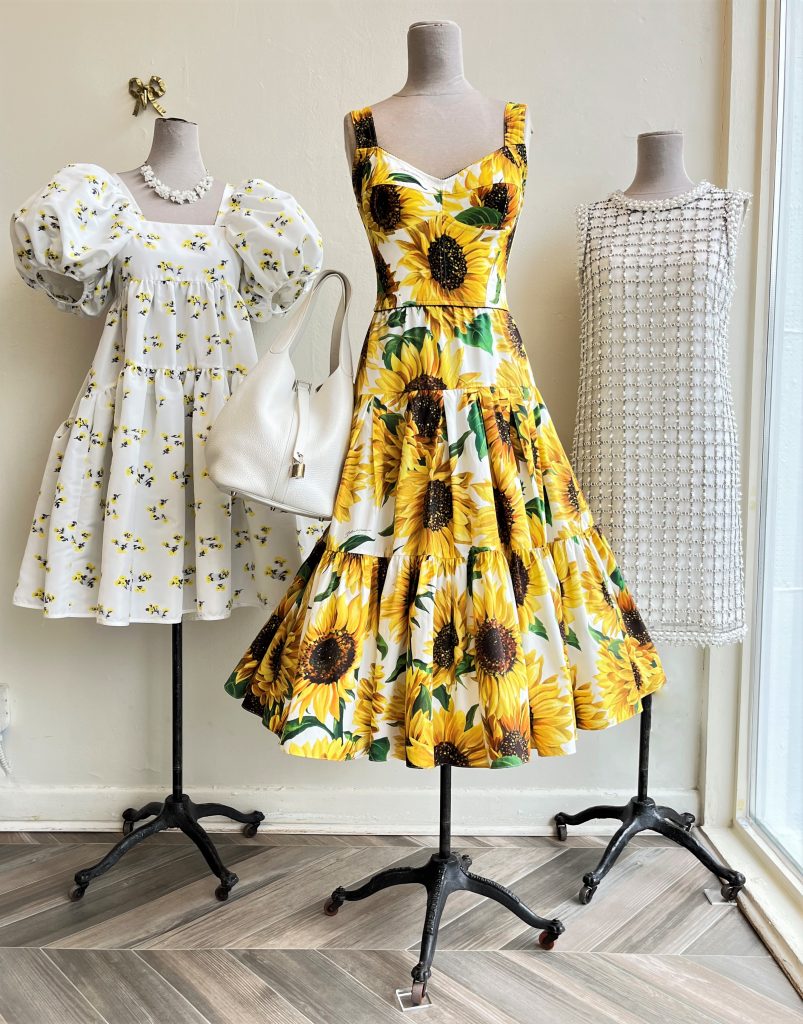 L~Cecilie Bahnsen Ronja dress, size S-L, $949. 1940's Italian art glass necklace, $249.
C~Dolce & Gabbana sunflower 2pc skirt and corset, size 4-6, $1,795. Hermès 2017 Picotin 26 in white Clemence leather with silver hardware, $3,995.
R~1960's hand beaded tulle dress, size 8-10, $1,295.