It's a textured takeover this week as we mix vintage with contemporary. We have classic bouclés, a wild looped look and something for you mesh heads. These beauts really need to be seen and touched in person, so we'll see you soon then?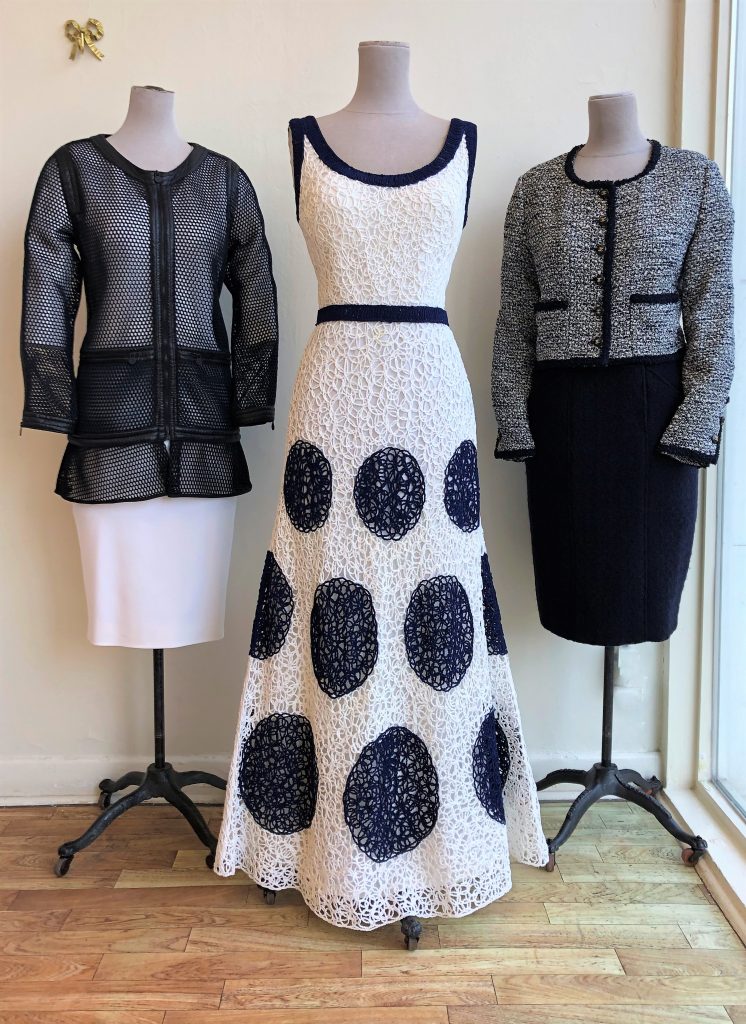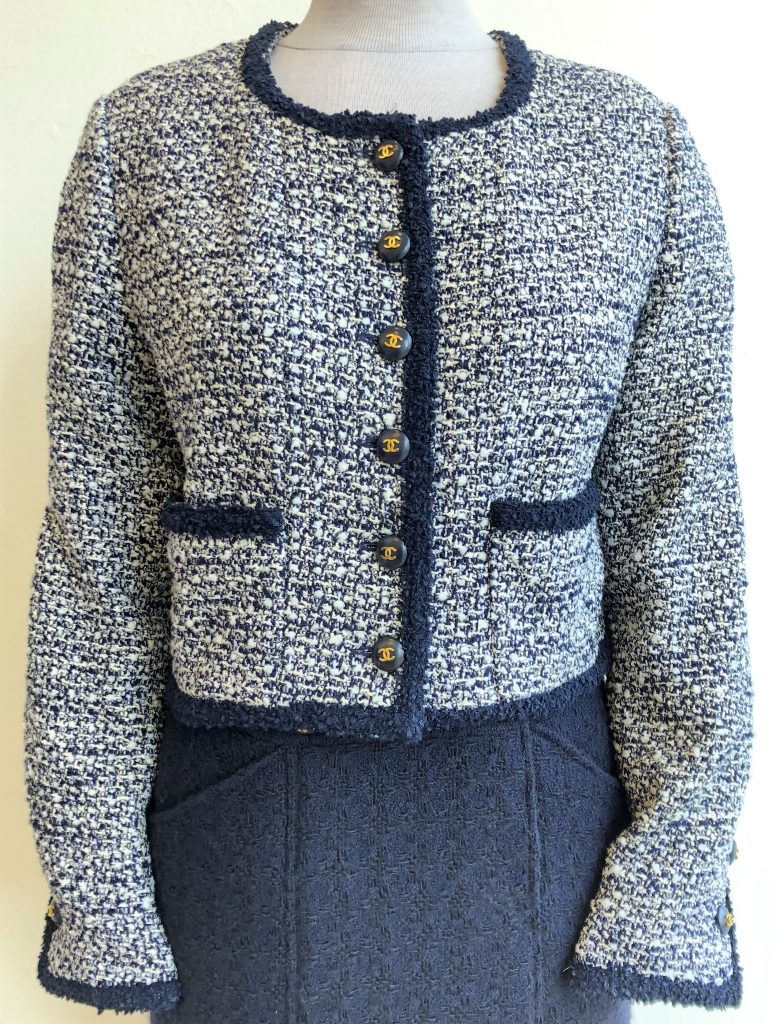 L~Chanel navy & black mesh jacket, size 8-10. Victoria Beckham white dress, size 2.
C~Roger Freres Paris 1970's looped ribbon gown, size 6.
R~Chanel 1990's navy & cream cropped bouclé jacket, size 6-8. Chanel navy and black wool pencil skirt (sailor logo button front). Size 4.