Thursday, February 15th, 2018
The love continues here post Valentine's Day with this shocking pink display. A real eye opener, this mid-season mix will hopefully help you transition mentally into spring mode. Because it IS coming you know.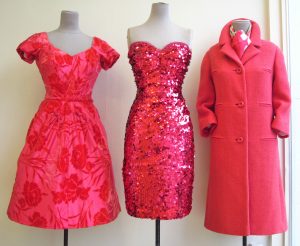 L~Samuel Winston 1950's silk dress, size 2-4.
C~Dolce & Gabbana sequined dress, size 0-2.
R~1960's wool coat, size L. Hermès silk scarf.