An everyday uniform is essential for those hectic mornings so we thought these easy tweeds in shades of grey might help you to hustle out the door. They really do have a lot going for them.
Neutral colour ✔ Easy to layer ✔ Minimalistic ✔ Versatile ✔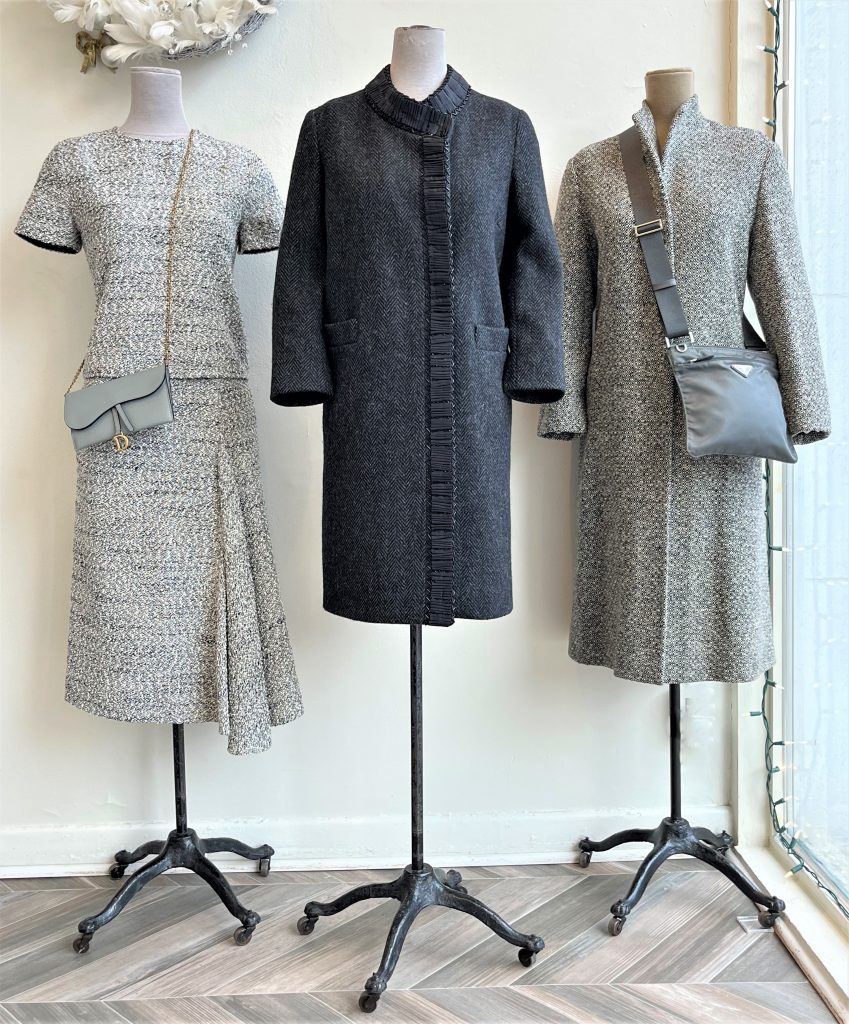 L~Victoria Beckham 2pc top and skirt set, size 6. Dior Saddle wallet on chain.
C~Etro wool coat with hand beaded trim, size 8-10.
R~Jill Sander tweed coat, size 8. Prada Tessuto nylon crossbody.