Spring has sprung outside and in the shop window with these leafy green gems. How delish is that centre Dolce & Gabbana fig print? It's even yummier in person! We know you need a dress, so when you're done looking elsewhere come & see us. You'll be elated that you did.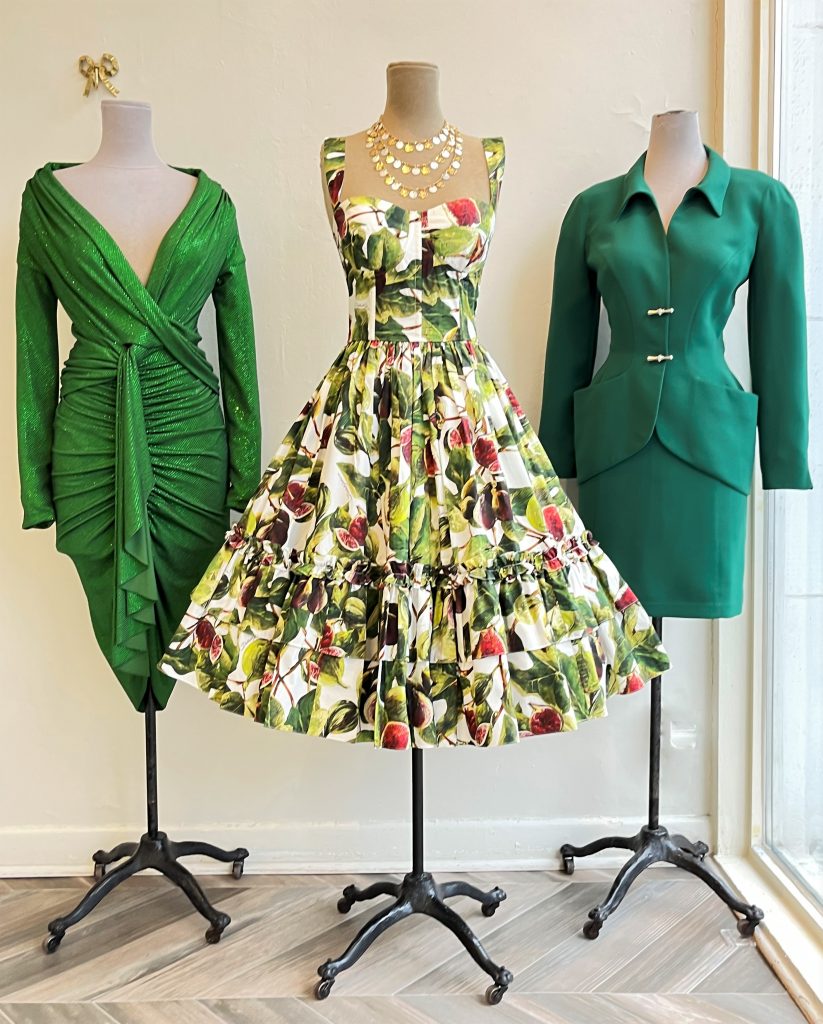 L~Alexandre Vauthier crystal dress, size 6, $2,695. New with tags.
C~Dolce & Gabbana cotton fig print dress, size 6, $1,595. Crinoline $225. Vintage mother of pearl and coin (long) necklace, $295.
R~Thierry Mugler 1980's skirt suit, size 4, $995.