Friday, November 18th, 2022
These starkly contrasting black and white beauties are so classic that it hurts so good. Chanel, of course, dominates this scene but the middle McQueen is equally as impressive with its hand embroidered trim. It's also brand new with the original tags attached, does it get much better than that?!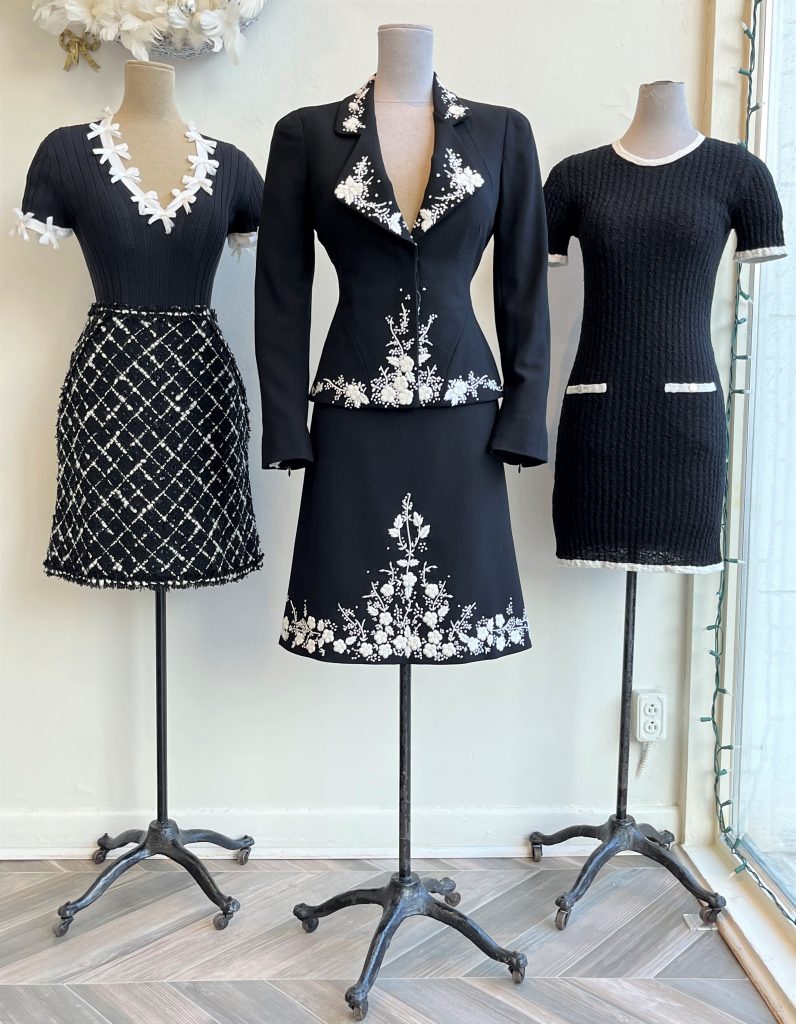 L~Chanel bow trim knit top, size S. Chanel sequin tweed skirt, size 6.
C~McQueen suit, size 6.
R~Chanel knit dress, size 0-2.