Here's our Valentine's Day window that we made for you. This collection of eye candy is the least we can do since we've been feeling a whole lotta love from you all lately. So with heartfelt gratitude and thanks we hope your Valentine's day this year is special in your own way. Whether it's spent with your pet(s), partner, family, friend(s) or out with that sexy lady Mother Nature herself; enjoy your day to the fullest❤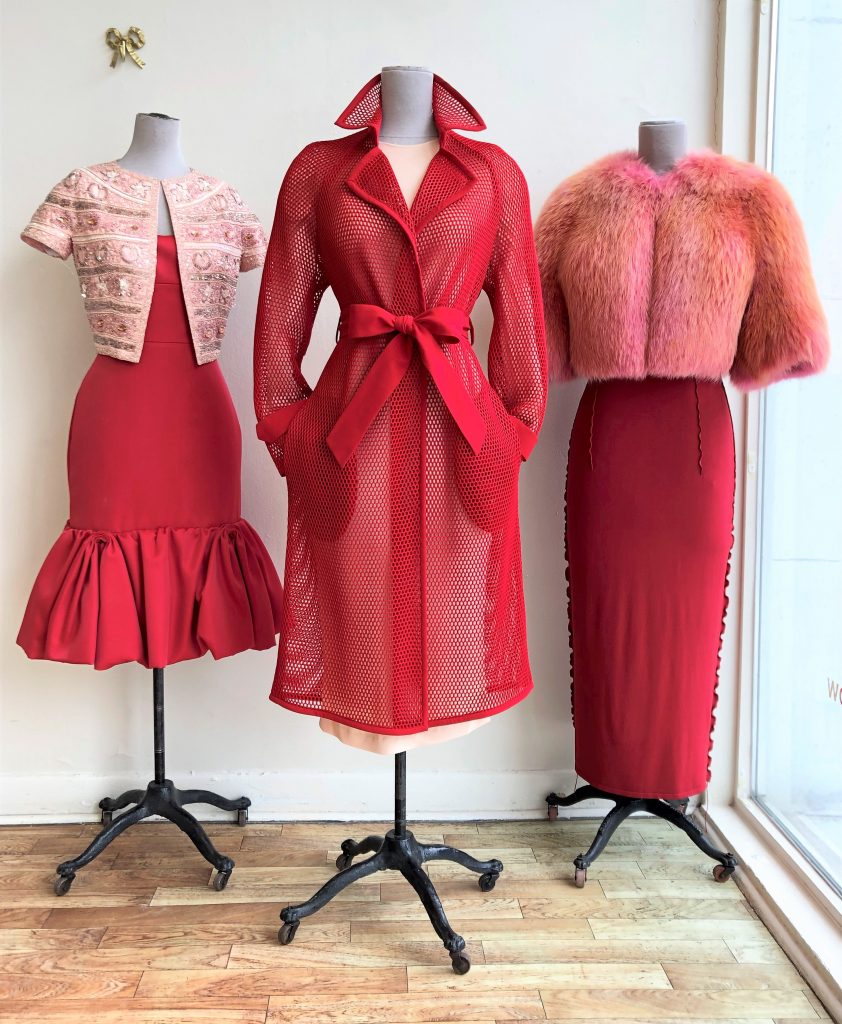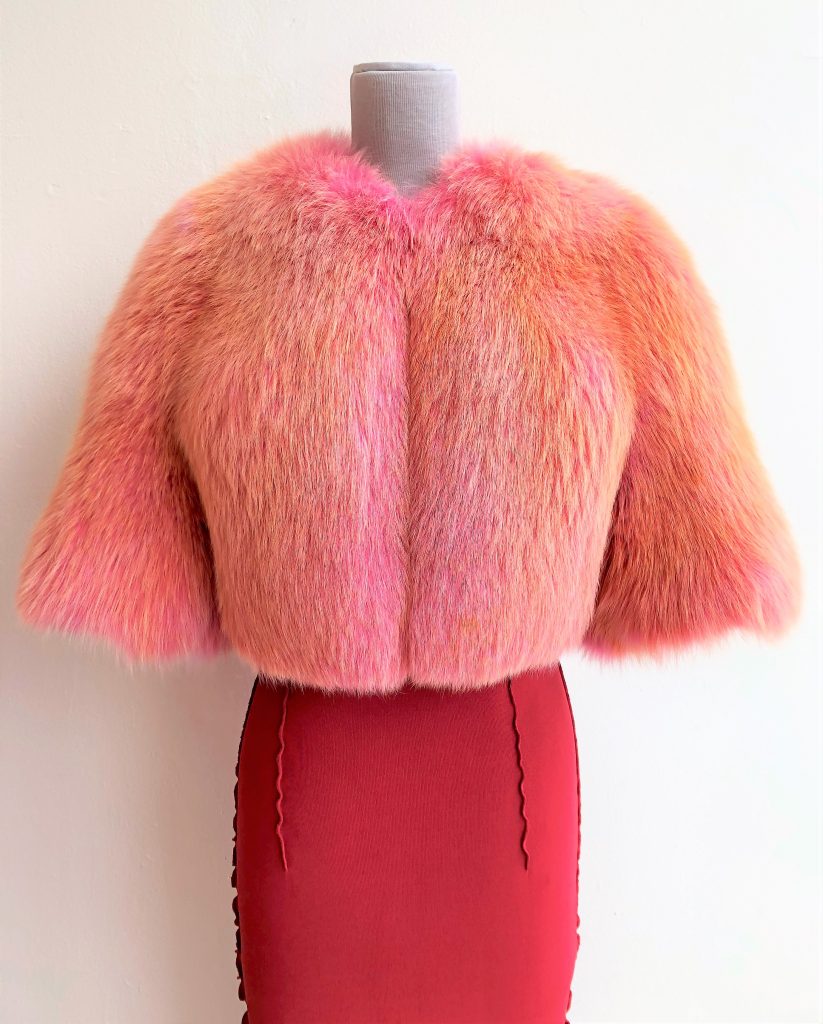 L~Prada red taffeta dress, size 0-2. 1960's hand beaded bolero, size S.
C~Akris red mesh trench coat, new, size S. McQueen slinky knit dress, size 4-6.
R~Dolce & Gabbana pink fox bolero jacket, size S. Margiela red knit dress, size 4-6.