Friday, June 18th, 2021
These glittery golden girls are ready to blow off some COVID steam, won't you help them in their endevour? We're now open daily for all your fashion wants and needs.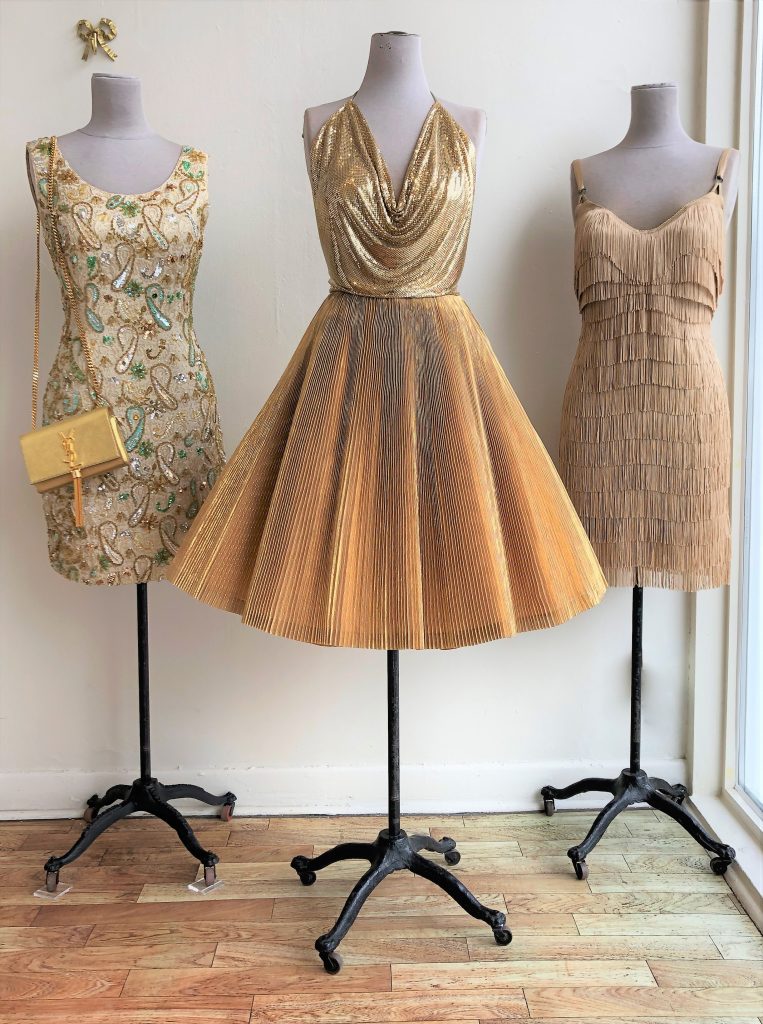 L~1960's hand beaded brocade dress, size 6. YSL Kate gold leather tassel purse.
C~1950's pleated skirt (crinoline not included), size 2-4. 1970's mesh top, size S-M.
R~Bottega Veneta fringe dress, size 6.